Tentative deal would block demotion of assistant fire chief
The assistant chief was demoted to captain after the firefighters' union complained about an alleged lack of response to a firefighter's "mayday" call
---
Thomas J. Prohaska
The Buffalo News, N.Y.
LOCKPORT, N.Y. — The City of Lockport has reached a tentative court settlement to allow a 39-year veteran of the Fire Department to remain on paid leave until April 1 and then retire as assistant chief.
The legal negotiations followed Michael Seeloff's demotion to captain by the city's civilian Fire Board after an early morning Dec. 8 fire destroyed a two-story, three-unit dwelling at 212 Church St. The board also put him on paid administrative leave.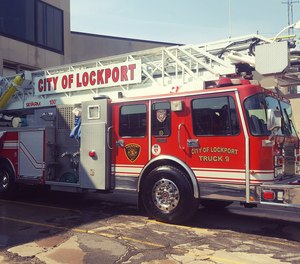 The firefighters' union complained about an alleged lack of response to a firefighter's "mayday" radio call during the fire.
Also, Seeloff sought a second alarm to bring off-duty firefighters to the scene. But the second alarm wasn't broadcast by civilian dispatchers in the Sheriff's Office until 27 minutes later, said acting Niagara County Sheriff Michael J. Filicetti.
Seeloff filed a lawsuit to block the demotion.
"This is a good settlement if it does work out," Deputy Corporation Counsel Laura Miskell Benedict said.
Approvals are still needed from Mayor Michelle M. Roman, the Fire Board and Seeloff, said Miskell Benedict.
The court case remains on hold until April 1.
Fire Chief Patrick K. Brady, in a Dec. 19 letter to Seeloff, said he thought Seeloff improperly handled the mayday call and also should have renewed his call for more manpower sooner.
The chief did not recommend charges over what he cited as problems.
"I do not believe they rise to the level of a disciplinary charge at this time," Brady wrote.
But on Dec. 26, the Fire Board placed Seeloff on paid administrative leave. Two sources told The Buffalo News that some board members wanted to fire Seeloff. His demotion from assistant chief to captain was ordered after an informal hearing Feb. 4.
Seeloff's attorney, Andrew P. Fleming, said no one at the fire scene heard the mayday call.
Filicetti said dispatchers didn't hear the original second alarm request because they were dispatching volunteer firefighters to an incident in Middleport at the same time.
The Lockport Professional Fire Fighters Association, in its Dec. 13 complaint alleging a health and safety violation, contended the delay was 49 minutes, "after three requests from the incident commander," which was Seeloff.
At the time of the fire, Brady said Seeloff called for a second alarm, but he made no mention of whether its execution was delayed. Brady did not return calls seeking comment this week.
All Niagara County fire calls originate on a common radio channel before responding crews are assigned another frequency for their specific incident, Filicetti said.
The union complaint recommended that Lockport be given a specific radio channel for all its fire calls and "a dedicated dispatcher for each incident."
Filicetti said the radio call for the second alarm did not comply with protocol because the Lockport caller tried to break into the Middleport call.
"It was just kind of a communications error, two calls going back and forth," Fleming said.
———
©2020 The Buffalo News (Buffalo, N.Y.)
McClatchy-Tribune News Service