In New Orleans, 911 complaints mount after series of call center mistakes
Despite long holds and dispatcher errors, a spokesperson said that in February, the district has been answering 90% of calls within 15 seconds
---
By John Simerman
The Times-Picayune | The New Orleans Advocate
NEW ORLEANS — When the mother of a 15-year-old Warren Easton student called 911 on Monday night to report that he'd been shot, a New Orleans police officer arrived within minutes — to a block more than two miles away.
Twenty minutes had passed by the time another officer reached the actual shooting scene, in the 3000 block of St. Roch Avenue, according to police. By then, Tyler Ellis' mother had rushed him to University Medical Center, where he died from his injuries.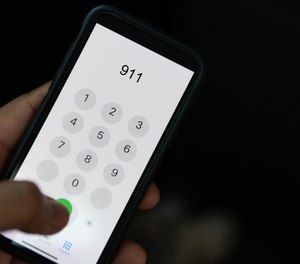 An initial investigation found the call taker transposed letters and misdirected emergency personnel to the 3600 block of North Rocheblave Street before she caught the error, according to the Orleans Parish Communications District, which runs the city's 911 system.
That employee has been placed on unpaid leave pending a complete investigation, the spokesperson said.
The potentially fatal error isn't the only shortcoming lately for the 40-year-old communication district, according to a variety of complaints that describe long 911 hold times and flubbed calls. Those reported delays have added to frustrations across New Orleans over the response of public safety agencies to a three-year surge in carjackings, shootings and murders.
Last month, firefighters arrived at The Esplanade at City Park apartments to find that Entergy technicians had put out a blaze that erupted in an electrical room. Emails from New Orleans Fire Department officials indicate that an Entergy worker called 911 nearly an hour before the call center dispatched a fire truck.
Tyrell Morris, the district's executive director, acknowledged Friday that the call taker in that case accidentally cleared the report from the system. Morris said the employee violated policy and was given "progressive disciplinary action and remediation training."
More recently, Karen Stephens said she was among a group of bystanders on Feb. 5 who heard a scream and truck strike a pedestrian on Magazine Street. They found a woman injured on the street. Stephens said she and other witnesses all dialed 911 and waited on hold for an emergency operator.
"I felt like I was calling an airline," she said.
Morris said the district had no record of any calls with extended hold times at that time. Still, a district spokesperson, Emma Skilbred, cited a staffing shortage for delays in 911 call pickups. She said the district faces the same hiring struggles as other 911 call hubs nationally but has recently seen its recruit classes grow.
Skilbred cited data for this month showing that, for the first time since last summer, the district is meeting a national standard of answering 90% of calls within 15 seconds. The last time it met the mark was July 2022, and before that was in August 2021.
Skilbred said major incidents can draw a flood of 911 calls. "What is most important is that the first call is answered quickly and processed to initiate a public safety response," she added.
Morris added that the center strives to have no missteps. "We also understand that we work in a system operated by humans, and have employed all available technology and quality assurance/control measures to identify and immediately rectify any issues that contribute to the failure," he said.
Still, Travis Ellis, 41, said questions about the botched response to his son's shooting have only added to the family's grief.
"911 is designed to help you and assist you," Ellis said Wednesday. "It shouldn't be to hurt you."
The death of Tyler Ellis, an honor roll student who played football, followed the Jan. 29 shooting death of fellow Warren Easton student Kennedi Belton, who was also 15.
Police booked another 15-year-old boy on suspicion of negligent homicide in Ellis' killing. They arrested a 19-year-old man in Belton's shooting death. Police have deemed both of their killings accidental.
Jeff Adelson and Gabriella Killett contributed to this article.
CORRECTION: Earlier versions of this story misidentified Tyler Ellis.
___
(c)2023 The Times-Picayune | The New Orleans Advocate
Visit The Times-Picayune | The New Orleans Advocate at www.nola.com
Distributed by Tribune Content Agency, LLC.
McClatchy-Tribune News Service