Q&A: Mentoring, marketing and the importance of diversity in fire department recruitment
A robust, multi-faceted recruitment strategy that celebrates diversity is essential to achieving sustainability in the fire service
---

A native Phoenician, Fire Chief Kara Kalkbrenner joined the Phoenix Fire Department in 1985. During her 32 plus years of service, she has held the ranks of fire engineer, fire captain, division chief, deputy chief and executive assistant chief of administration. Today, as one of only six female fire chiefs of large metropolitan fire departments in the country, Chief Kalkbrenner leads 2,000 members and oversees an operating budget of more than $300 million dollars.
Chief Kalkbrenner has served in every operational capacity within the Department's six divisions, including Operations, Fire Prevention, Human Resources, Physical Resources, Information Technology and Training. Her philosophy is that public administrators are community stakeholders and play an integral role in shaping the communities where we work and live.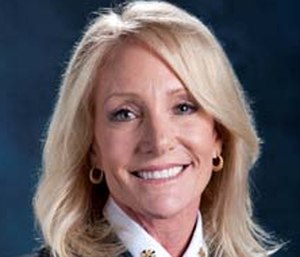 Chief Kalkbrenner recently sat down with Fire Chief to discuss recruiting and retention for diversity in the fire service.
Fire Chief: What is the importance of mentoring programs in recruiting a diverse population into fire service?
Chief Kalkbrenner: Recruitment and mentoring programs virtually ensure that we are ahead of the curve in seeking and developing individuals who are prepared and energized for a career in emergency response. The Phoenix Fire Department prides itself on how well we reflect the community we serve. In addition, the success of our relationships with other fire departments and law enforcement are incumbent upon having the finest, most well-trained, professionals in the nation. By placing an energetic emphasis on recruitment and mentorship we ensure that the men and women who join our team are armed with the skills, characteristics and traits that will make them and us successful.
The Phoenix Fire Department employs more than 1,600 sworn firefighters and about 400 civilian support personnel. Our 58 fire stations are strategically placed over a 500-square-mile footprint. Last year, our dispatch center answered more than 460,000 calls for service. When you combine our 28 partners in the automatic aid system, we are the second busiest fire department in the nation behind the Fire Department of New York. With that type of energy, it is critical that we are constantly addressing the quality of our personnel.
How can fire departments use the latest technology and techniques in their recruiting efforts to reach a diverse population?
The Phoenix Fire Department adopted social media early. That acts as a force multiplier for marketing and is doubly valuable because so many millennials utilize it. Many years ago, we had the luxury of assigning staff solely to the role of recruitment. Recruitment Officers would literally take our show on the road to local universities, military organizations, and, in some cases, high schools, where they would seek individuals who were athletic, self-disciplined, motivated and ready to begin a career in the fire service.
Budgets no longer allow us to organize a team to infiltrate the community and focus specifically on personal recruitment. So we have had to get creative. Fortunately, the atmosphere and tools for communication are more useful than ever. Social media allows us to create messaging, videos and information platforms that we market and easily share with other organizations.
In addition, the Phoenix Fire Department enjoys a robust relationship with our local media. Literally, one phone call or a simple media release is often enough to garner attention during recruitment periods. We also take advantage of opportunities when we are not preparing to administer a recruitment test to market the job of a firefighter. It is not unusual for us to enterprise a story with one of our partners in the media in which we put them in turnout gear and run them through some of the skills that a firefighter performs. This media coverage often acts as a magnet for individuals who potentially have an interest in the career of firefighting. By focusing on it during non-testing periods, it allows candidates to begin the challenging process of preparing. We utilize our website to provide information on the testing process, requirements and information on how to contact our multitude of affinity groups. The affinity groups are an outstanding resource for recruitment and mentorship and are extremely active in the community.
How does the Valley Women's Firefighter Society support your recruitment efforts?
I am extremely proud of the Valley Women's Firefighter Society. It is about a year old and came together with the help of a group of women firefighters who are genuinely dedicated to recruiting the very best candidates for the job, mentoring women who are already firefighters to promote further, and giving back to the community. It took a lot of work, but our women firefighters put their own time in to making it happen. That kind of zeal is exactly what is behind these creative events.
One of our goals is to make the recruitment process both fun and rewarding. Splash Bash is an event that raised money for all valley firefighters to attend the Los Angeles Firefighting Games. We also shared a portion of the proceeds with the 100 Club of Arizona and the Arizona Burn Foundation.
The Great Ape Gym is an incredibly cool concept that was born from firefighters. The gym is specifically focused on preparing individuals to be "firefighter fit." Anyone who has fought fire understands the difference between being in good shape or athletic and being prepared to fight fire. The Ape Gym provides an opportunity for any candidate of any skill level to perform physical, hands-on training. They stock the gym with turnout gear, sledge hammers, ladders of all sizes, hose line and axes. Donning 50-70 pounds of gear and wielding tools either motivates individuals to want to try harder or it drums them out. Either way, it is a win for valley fire departments because we want recruits to come in with their eyes wide open.
Another aspect that you will find by marketing creative events or opportunities is that they are excellent for networking. Being exposed to leaders in the fire service along with other individuals who are in the testing process provides an outstanding well of resources. You receive much needed guidance and mentorship from those who are already career firefighters and a champion once you are in the hiring process.
 As an automatic aid system, whether we mentor and recruit firefighters for Phoenix or one of our dozens of other partners, we all benefit from a group mentorship/recruitment process. It makes the whole system stronger.
What are your tips for fire departments looking to start new marketing efforts to increase diversity?
Affinity groups are centered around people who are linked by a common interest or purpose. In our case, we have a half dozen affinity groups that exist to bolster diversification. Take for example the J.W. Robinson Society of United Black Firefighters. Its mission statement says it is dedicated to giving back to the community and offering membership to individuals interested in a profession in the fire service. It is a fantastic group that not only recruits potential firefighters and mentors current firefighters in promotional processes, but the members also volunteer countless hours through events that focus on pool safety, reading to children and community beautification.
This is just one of many affinity groups that Phoenix Fire leans on to help us find outstanding employees. The real beauty of it is that none of the affinity group are exclusive. The members of J.W. Robinson reflect the very same diversity we demonstrate on our apparatus. However, it provides a door in to the organization for anyone who has an affinity for their particular mission.
The Phoenix Fire Department has an excellent cadet program. I came in to the Phoenix Fire Department nearly 35 years ago as a cadet. I was a high school student and too young to take the written examination. Instead, I immersed myself in the fire culture as a young cadet. It was an outstanding opportunity to experience what it felt like to wear the gear, do the job and witness the many services provided by Phoenix Fire.
Ultimately, it helped me in the testing process. It also allowed department members to see what I was made of. When I finally did take the exam, those running the recruitment process already knew I was dedicated, experienced and driven to be a Phoenix Firefighter. Now I am the fire chief. Our cadets continue to excel in the recruitment process.
In addition, we work very closely with the Franklin Police and Fire High School which is basically a prep school for students seeking careers in law enforcement or firefighting. Our Valley Women's Firefighter Society assists in the annual summer camp for young women and provides resources year round to act as mentors. We work closely with the Girl Scouts of America during their annual camp for young women interested in law enforcement or firefighting. Phoenix Firefighters also instruct in a handful of local high schools that have firefighting curriculums.
Finally, we work very closely with the local community colleges and their Firefighter I&II programs. We support their efforts by making our Phoenix Regional Training Academy available on weekends, along with equipment and apparatus. In turn, these young students assist us by volunteering at events such as smoke detector installation programs and safety education projects. It is a valuable relationship that builds maturity and provides a strong pool of potential future employees.
What are the unique issues facing female firefighters and how do you address them during recruitment efforts?
One challenge that all potential hires may face is that they are not deeply familiar with the fire service culture. We can certainly demonstrate the skills, knowledge and training that are required to become a firefighter. We can also expose the variety of experiences one will have over a 25-year career. But it is more challenging to instill the critical characteristics that are required to operate in a profession that demands loyalty, discretion, commitment and ultimately the potential that you or your colleagues may make the ultimate sacrifice in the line of duty.
Individuals who grow up in a fire service family tend to be more familiar with the subtleties of dedicating oneself to the fire service. Firefighters are gone from home at least a third of their lives. Cumulatively, we spend years in a fire station. That type of commitment to a career paired with the unique and tragic situations we are exposed to in the course of our duties puts us in a category like no other. We call ourselves a family for reason.
Another challenge that women firefighters may encounter centers around raising a family. The schedule is both conducive and challenging to being a mother and wife. While being gone for 24 hours at a time may present child care issues, it also provides a generous 48-hour window to be with your children. I personally do not believe that these issues are any less challenging for civilian mothers. It is tough to hold a full time job and raise children no matter what your profession.
Frankly I believe that is one of the advantages of being a parent who also happens to be a firefighter. We tend to be very good problem solvers, creative and innovative. We are also nurturers by nature. The challenges of child care get tackled and solved. In addition, women firefighters tend to set outstanding examples for their children. As the fire chief, I have witnessed many proud families over the years supporting the mom, sister, daughter or wife who wears the badge.
Once a woman joins the fire service, how can you help her succeed and rise through the ranks?
I am a firm believer in the power of mentorship. As a young firefighter, I made it my task to learn my job well. By allying myself with individuals who were successful, it helped me build a path. Once a woman has attained a career in firefighting, she should continue to reach for mentors. These do not have to be women. Mentors are individuals whom one trusts, admires and connects with. I have also found that mentoring those who are coming up through the ranks has helped me be a better leader.
I encourage all of our members to be life-long learners. Getting an education has a lot of value. It makes you a better communicator and creates options. Finally, getting involved in philanthropy is gratifying and valuable to others. By giving of yourself, you become a better leader, community servant and employee.
At the end of the day, why is diversity important specifically within the fire service?
We want the firefighters who step off of our trucks and into our customers' homes to reflect the community as a whole. It is crucial that the Phoenix Fire Department mirror the people we serve. We cannot serve the community if we do not come from the same ethnic, socioeconomic and cultural roots.
It also makes us better when projecting what the future needs of our municipality will be. Collectively the Phoenix Fire Department is smarter and more capable if we connect with those we serve. It results in professional customer service and ultimately a more sustainable organization.