Fire dept. pays off bank loan for new station through donations
Community members raised around $400,000 for the Victor Fire Department, giving them more than enough to pay off their $200,000 loan
---
By FireRescue1 Staff
VICTOR, Mont. — A fire department was able to pay off a bank loan for their new station through generous donations from the community.
KPAX reported that the Victor Fire Department purchased a building for a new station through a $200,000 loan to replace their aging station.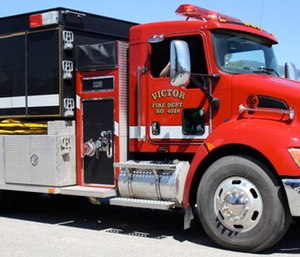 "We were able to purchase this building in October when all the decisions were finalized and everything was put together. At that time we borrowed some money from a local bank to get us into the building," Chief Scott Hackett said. "We had a final push for some more fundraising and with that fundraising we were able to complete the project which included paying off the bank and still having enough money to finish the necessary changes we needed to do."
The community raised around $400,000 in funds, giving the department more than enough to pay off the loan. Hackett said the donations ranged from $5 to tens of thousands of dollars.
"I want to emphasize the community support, everybody's money was important, so it's been a whole bunch of little donations that just kept adding up and we are still getting little donations coming in," Hackett said. "You know some of those donations are for five dollars and some of them were a lot greater. Doesn't matter to us, they are all important to us and they all contribute to that figure in the end."