Okla. city residents protest firing of EMS director, assistant fire chief
The mayor of Cordell is facing backlash after firing EMS Director and Assistant Fire Chief Devin Humphrey, who spoke out against privatizing the city's ambulance service
---
By Laura French
CORDELL, Okla. — Residents of an Oklahoma city are protesting after the city's EMS director and assistant fire chief was fired, reportedly for opposing the proposed privatization of the city's ambulance service. 
Former Cordell EMS Director and Assistant Fire Chief Devin Humphrey was terminated by Mayor Jerry Beech on Wednesday, two days after telling the city council that the current ambulance service was doing well and bringing in a net income well above its budget, according to KFOR.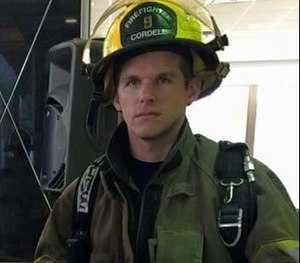 During the initial meeting on Monday, Beech told Humphrey that he had been considering outsourcing ambulance services since he first became mayor in April 2019, at which point Humphrey claimed Beech had told him in February 2020 that outsourcing was not under consideration and that the EMS department was doing fine, the Cordell Beacon reported. Residents attending the meeting then began jeering and calling Beech a "snake" and a "liar." 
On Wednesday, Beech called a meeting where he said Humphrey was lying and spreading false information about the EMS department's numbers, that he showed "gross ... insubordination," "gross misconduct" and "zero respect" during Monday's meeting and that his actions were a "bad reflection" on the city, according to the Cordell Beacon. During the meeting, Beech also cited a plane crash Humphrey survived in August 2019 as a factor in considering outsourcing, as he did not know whether Humphrey would be returning to the department. 
Humphrey said he believed his firing was in retaliation for speaking out on the privatization issue. 
Residents protested in front of Cordell's city hall this week holding signs reading "Honk 4 Humphrey" in support of the fired EMS director and assistant chief. Protesters said Humphrey is respected in the community and that they opposed their tax dollars going to an ambulance not based in their hometown.