Tenn. fire lieutenant fired for 'threatening' posts
An internal investigation that began last year found that Lt. Charlie Thomason's Facebook posts went against Chattanooga's ethics policy and code of conduct
---
Sarah Grace Taylor
Chattanooga Times/Free Press, Tenn.
CHATTANOOGA, Tenn. — After spending six months on paid leave, longtime Chattanooga firefighter Lt. Charlie Thomason was fired last week based on findings that he posted threatening content on social media.
According to Chattanooga Fire Department spokeswoman Lindsey Rogers, the investigation into the firefighter of nearly 19 years centered around "inappropriate" Facebook posts on Thomason's personal page, which prompted an internal investigation late last year.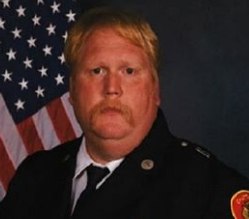 "It lasted several months, and the decision was made to end his employment," Rogers wrote, adding that he was fired on June 11. "Based on the facts of the investigation, Thomason's internet posts were found to be threatening, which goes against the City of Chattanooga's ethics policy and code of conduct."
While the Chattanooga Fire Department has refused to disclose any details of the posts in question, Chief Phil Hyman wrote in a statement that "that kind of behavior is not what the Chattanooga Fire Department stands for and that kind of language on social media will not be tolerated."
Though the department previously stated that it was looking for potential criminal activity, Thomason does not face any criminal charges in connection with the posts.
Weeks after the investigation began, Thomason stepped down in January after two years as president of the Chattanooga Fire and Police Pension Fund.
According to fund administrator Katrina Abbott, Thomason, who had been on the board of the pension fund since 2015, asked to resign from his role as president but remain on the board during the investigation. After his termination, Thomason resigned from the board, she said.
Thomason declined to comment for this story.
———
©2020 the Chattanooga Times/Free Press (Chattanooga, Tenn.)
McClatchy-Tribune News Service