Ambulance collision kills driver, patient
An EMT who was also on board suffered a broken leg and concussion; police are investigating the crash
---
WEST HEMPSTEAD, N.Y. — Larry Fuller, 55, the driver of a Hunter EMS ambulance and a patient being transported died Wednesday morning when the ambulance crashed near a bridge overpass on Long Island.
The Hunter Ambulance cab, shown in photos from the scene, is crushed on the shoulder of the road against a bridge abutment, Newsday reported. It's not clear what caused the ambulance to leave the roadway.
The patient, James Larson, 36, was being transported from a Manhattan hospital to a rehabilitation center for post-surgical care after a heart and kidney transplant, Newsday reported as additional details became available Wednesday night.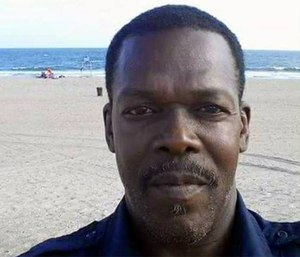 EMT Renato Endrada, 47, who was also in the ambulance, suffered a broken leg and concussion. He was transported to a nearby hospital.
Police are currently investigating the crash to determine what caused Fuller to lose control of the ambulance and hit several road signs before the bridge abutment.
We will keep you updated as more information becomes available.
Ambulance accident in Nassau County. pic.twitter.com/OWSkUqrzY3

— NYC Fire Wire (@NYCFireWire) April 20, 2016
Nassau County: Southern State Parkway. Hunter Ambulance involved in MVA. Both EMTs DOA, patient in critical conditio pic.twitter.com/dWwSjESjS7

— Life Saver (@Willihock) April 20, 2016