Firefighters: First shift after death of brother 'not an easy task'
Crews responded to a fire one day after Michael Norton died unexpectedly
---
By FireRescue1 Staff
COWETA COUNTY, Ga. — One day after a firefighter died unexpectedly, his colleagues responded to a fire call for the first time without him.
Coweta County firefighter Michael Norton, 38, died unexpectedly Thursday less than 24 hours after responding to a fire. Crews, still processing Norton's death, responded to a fire call the next day. Instead of one crew battling the fire, there were two.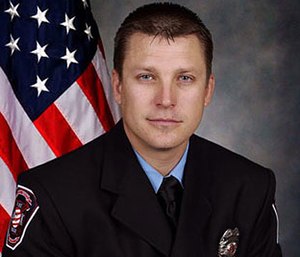 "We didn't want them to be met with that challenge," Capt. Mark Griffin told the Newnan Times-Herald. 
No one was injured in the fire, and crews extinguished the fire without incident.
Capt. Griffin said firefighters are used to dealing with fatal incidents, but losing one of their own was equally, if not more, difficult.
"I think so many citizens don't realize we see death and tragedy in other people's lives, but when it happens in our lives, we have to deal with both," Capt. Griffin said. "That's what's so hard about all this."
Norton's death was the department's first line of duty death; he served the department for 17 years. 
Following Friday's fire, firefighters escorted Norton's body from the coroner's office back home. 
"This is not an easy task," Chief Pat Wilson said. "I'm thinking about everyone in our department during this difficult time and praying for our continued safety."
Memorial services for Norton were held Sunday; funerals services were held Monday.