LODDs: Fla. county may help families of fallen police officers, firefighters with mortgage or rent
Broward County leaders unanimously agreed to consider a future budget item
---
By Lisa J. Huriash
South Florida Sun-Sentinel
BROWARD COUNTY, Fla. — Broward County leaders unanimously agreed Tuesday to consider a future budget item that would provide 12 months' worth of mortgage, rent or property tax payments to the families of police and firefighters killed in the line of duty.
It's the brainchild of Commissioner Mark Bogen, who said officers are in a unique profession and deserving of protection.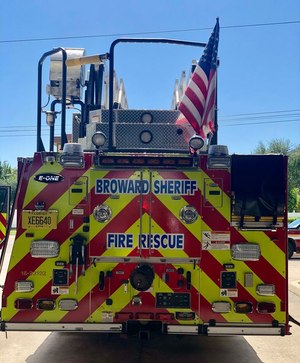 Other benefits required by state law include $75,000 to the surviving family if the death occurs in "fresh pursuit," in response to an emergency, or while working a traffic accident or enforcing traffic laws; an additional $225,000 in the event of a line-of-duty intentional killing; health insurance premiums for the surviving spouse until remarried and each child until age 25, and retirement plan benefits.
Because Broward's concept only covers "law enforcement," county leaders still have to decide who is eligible, such as detention deputies who work in the jails, or officers from federal agencies doing work in Broward. Security guards are not expected to be part of the plan.
The County Commission also will have to decide what "line of duty" means, including death by COVID-19, which might have been contracted on the job.
"It's an important message to our constituency," said Commissioner Michael Udine, who said he'd like to see the county's cities participating in the benefits program.
Specifics are expected to be detailed in May. The idea was praised by police unions, who said it set a "great precedent" of support.
©2023 South Florida Sun-Sentinel.
Visit sun-sentinel.com.
Distributed by Tribune Content Agency, LLC.
McClatchy-Tribune News Service