No room for public at funeral of fallen N.Y. FF as first responders converge to pay respects
Buffalo Mayor Byron W. Brown said firefighters from around the country and the world are flying in to honor Firefighter Jason Arno's life and sacrifice
---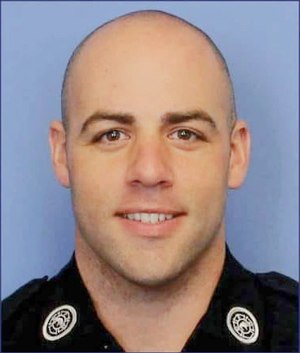 By Sandra Tan
The Buffalo News, N.Y.
BUFFALO, N.Y. — While everyone is grateful for the outpouring of support for fallen firefighter Jason Arno, who was killed when a blaze tore through a Main Street building last week, Mayor Byron W. Brown warned Tuesday that only so many people will be able to squeeze into St. Joseph's Cathedral in downtown Buffalo for his funeral. Members of the public who are not firefighters or family members are unlikely to have in-person access, he said.
More details regarding the funeral will be released soon. However, during Brown's update on the fire investigation Tuesday, he said that with firefighters coming from around the country and the world to attend the funeral, local community members who want to pay their respects in person will not be permitted in the church.
"We are asking the public that wants to come downtown for the services to line the processional route from the funeral home to the church," Brown said.
More information will be shared on the processional route and and funeral arrangements, he said.
The family has consented to allowing the funeral to be televised so that anyone who wants to watch the service and participate remotely can do so, Brown said. The funeral will also be livestreamed.
Buffalo Fire Commissioner William Renaldo said 1,000 hotel rooms have been booked by those interested in attending the funeral.
"We're actually looking at the possibility of up to four or 5,000 out-of-town guests showing up, coming in on Thursday and Friday," he said.
Hundreds of thousands of dollars have poured in to support the Arno family.
Arno was 37. He was married to a nurse at Roswell Park Comprehensive Cancer Center and leaves behind a 3-year-old daughter. He joined the Buffalo Fire Department three years ago.
Renaldo again praised Arno's dedication to public service. Both he and Brown said they are not surprised by the outpouring of support locally and nationally.
"Everything we know about, learned about him, tells you his life could have taken a lot of different directions," Renaldo said. "But he chose public service. He chose to work with the local fire department and serve the community."
___
(c)2023 The Buffalo News (Buffalo, N.Y.)
Visit The Buffalo News (Buffalo, N.Y.) at www.buffalonews.com
Distributed by Tribune Content Agency, LLC.
McClatchy-Tribune News Service