Off-duty SC firefighter killed in vehicle crash
Two other off-duty firefighters in the vehicle were treated and released from the hospital
---
By FireRescue1 Staff
NORTH CHARLESTON, S.C. — An off-duty firefighter was killed in a vehicle crash that also injured two other firefighters Thursday.
Edward "E.J." Mascaro, 34, died after his vehicle crashed into a tractor-trailer, reported the Post and Courier.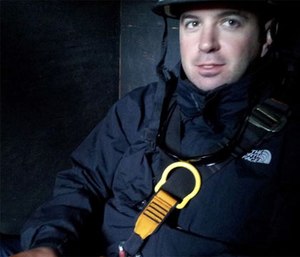 "The North Charleston Fire Department responded to the incident and used rescue equipment to remove the vehicle that was partially pinned under the tractor trailer," Mayor Keith Summey's office said. "After removing the vehicle and initiating patient care they recognized Mascaro as a member of the department."
Mascaro was pronounced dead at the scene. Two other firefighters in the vehicle were treated and released from the hospital.
"We are deeply saddened by the loss of firefighter Mascaro who was a beloved member of our department," North Charleston Fire Chief Gregory Bulanow said. "I'm very proud of our crews who responded to this incident and continued working with the highest level of professionalism after recognizing that a victim was one of our own. We offer our deepest condolences to the Mascaro family."