NYPD: Burglar climbs through window of FDNY firehouse, fights with 2 firefighters
Crew members returned from a call to find the man "in possession of personal property of the firefighters on duty," a police spokesman said
---
By Thomas Tracy
New York Daily News
NEW YORK — A burglar climbed through a Midtown firehouse's second-floor window and fought with two of the city's Bravest, the Daily News has learned.
Cops were called to Engine Co. 26 on W. 37th St. near Seventh Ave. about 9:40 p.m. on Tuesday after Michael Nahaczewski was spotted climbing the side of the firehouse and entering the second-floor window, cops said.
Nahaczewski was removing personal items from the firefighters' sleeping areas when smoke-eaters returned from a call and spotted him rummaging through their things, cops said.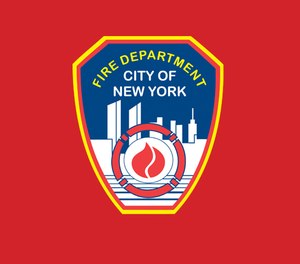 The suspect "was on the second floor of the firehouse and was in possession of personal property of the firefighters on duty," an FDNY spokesman said.
Firefighters from Engine 26 — nicknamed "The Batcave" for the iconic bat symbol painted on the sidewalk outside the station — immediately called police and grabbed Nahaczewski, sparking a brief brawl.
Two firefighter suffered minor injuries in the clash, but managed to subdue Nahaczewski ahead of police arriving, NYPD and FDNY officials said.
Nahaczewski, who cops say lives in the West Village, was charged with attempted assault of a firefighter, burglary, petty larceny, disorderly conduct, criminal possession of stolen property and criminal possession of a controlled substance.
His arraignment in Manhattan Criminal Court was pending Wednesday. An early report that the suspect was armed proved to be incorrect.
©2023 New York Daily News.
Visit nydailynews.com.
Distributed by Tribune Content Agency, LLC.
McClatchy-Tribune News Service