Teen firefighter dies of injuries sustained in mayday
Jeff Buck, 18, was critically injured when a porch collapsed and trapped him and two others in a burning house
---
Centre Daily Times
CLEARFIELD, Pa. — Six days after being trapped in a house blaze, a teenage firefighter has died of his injuries.
Jeff Buck, 18, a member of Lawrence Township Fire Company and a senior at Clearfield Area High School, died Monday.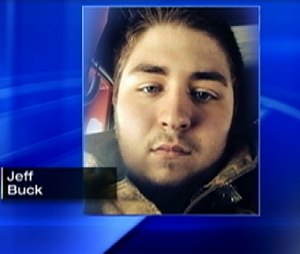 "The Clearfield County Department of Emergency Services along with the Lawrence Township Volunteer Fire Company No. 1 regrets to announce the passing of Firefighter Jeffery Scott Buck. Firefighter Buck was critically injured while fighting a structure fire Tuesday, March 3 and has passed away from his injuries. The Clearfield County Department of Emergency Services extends its most sincere condolences to family, friends and brother firemen," read a statement.
Buck was transported to UPMC Altoona. Hospital representatives could not comment on Buck's death.
The community and the fellowship of first responders rallied around the young man and his family for a week. In Philipsburg, a Boots for Buck drive on Saturday netted more than $9,000 on Saturday. On Sunday, Rescue Hose and Ladder in Curwensville pulled in more than $3,500 with a breakfast buffet. A GoFundMe page set up for him raised $4,415.
Buck's loss is hitting his fellow firefighters hard.
"For now, we all need a little privacy," said Lawrence Township company spokesman Jeremy Ruffner.
They are not the only emergency personnel feeling the pain.
"He will be missed by many. Rest in Peace brother, we got it from here," Reliance stated on its Facebook page.
Copyright 2015 Centre Daily Times
All Rights Reserved