Ex-Ohio chief sentenced to 2 years probation, 90 days jail for assaulting neighbor
Lorain had put former Assistant Fire Chief Matthew Homolya on administrative leave since the incident
---
The Morning Journal
LORAIN, Ohio — Former Lorain Fire Department Assistant Chief Matthew Homolya will spend the next two years on probation, with the first 90 days in the Lorain County Jail, on a conviction that he assaulted his neighbor in March 2022 in the man's Brownhelm Township yard.
Lorain County Common Pleas Judge Melissa Kobasher sentenced Homolya, 46, on May 5.
Homolya, who must report to jail May 12, will begin serving his sentence on a slew of charges including burglary, a fourth-degree felony; assault, aggravated menacing and cruelty to companion animals, which are first-degree misdemeanors; and unlawful restraint, a third-degree misdemeanor.
In court, Homolya, apologized to the victim.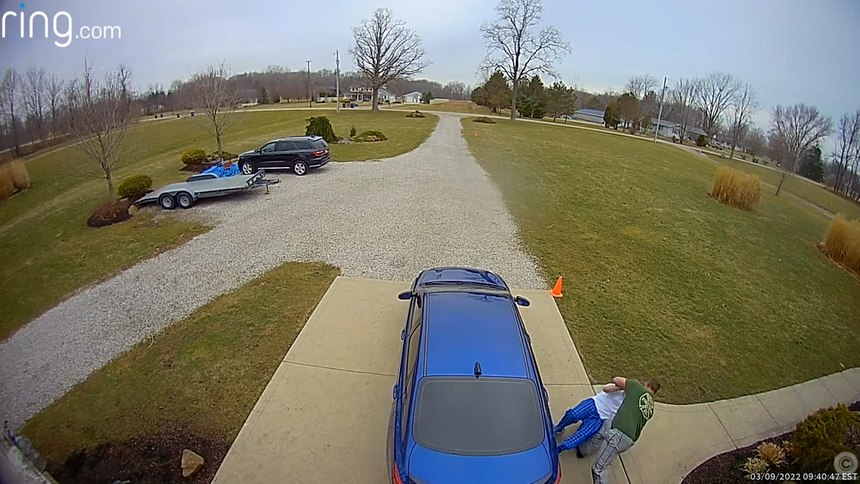 Lorain County Sheriff's deputies charged Homolya on March 9, 2022, following an investigation into the altercation between Homolya and his 50-year-old neighbor on Gore Orphanage Road where Homolya was accused of attacking the man as well as his two dogs.
The city placed Homolya on administrative leave after the assault, according to Lorain officials.
Homolya resigned his post at the Lorain Fire Department in August after 24 years of service.
Details of the sentence include Homolya paying the victim $4,681 in restitution as well as undergoing a psychological evaluation and following recommended treatment.
Additionally, Homolya agreed not to have any contact the victim.
___
(c)2023 The Morning Journal, Lorain, Ohio
Visit The Morning Journal, Lorain, Ohio at https://www.morningjournal.com/
Distributed by Tribune Content Agency, LLC.
McClatchy-Tribune News Service