The dangers of mixing alcohol consumption and firefighting
What are the legal ramifications of FFUI and FFWI?
---
By Christie Mellott
Just like in civilians, drinking and driving is not a new problem in public safety. For some volunteer fire companies, having volunteer firefighters show up at the scene of a fire while under the influence of alcohol is also not a new problem. Even organizations with career staff may have to deal with crewmembers showing up to a shift planning to firefight while under the influence (FFUI) or while intoxicated (FFWI).
Showing up for a shift while still intoxicated, even though you might not realize it, is easier to do than you think. The drug and alcohol policy of the International Association of Fire Chiefs, which our firm mirrors, states that personnel should refrain from consuming alcohol within eight hours of performing any fire- or EMS-related duties.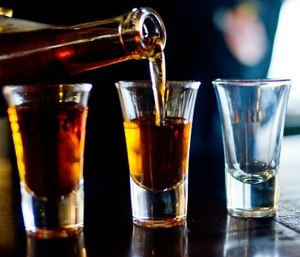 Your body burns an estimated 0.015 percent blood alcohol concentration per hour after drinking. This means that if you have a blood alcohol content of 0.21 at midnight when you stop drinking, you are still legally intoxicated while driving to work for your 8 a.m. shift, even though you stopped drinking at midnight. This also means that if your state or organization requires you to have a commercial driver's license to operate your company's apparatus, then you cannot legally operate the apparatus until noon in this scenario.
Well-meaning firefighters at volunteer agencies may be showing up on calls having not had a drink in over eight hours, but they may still be too impaired to legally drive.
Legal ramifications of FFUI and FFWI
What are the legal ramifications of operating fire or EMS apparatus while over the legal limit? For starters, that person would not be eligible to receive any federal line-of-duty death or disability benefits in the event of an injury or death occurred. Since many state line-of-duty death and disability laws mirror the federal law, it is likely that the person would also be disqualified from receiving state disability benefits.
In addition, the individual would be subject to all of the usual consequences that accompany having a Driving Under the Influence or Driving While Intoxicated conviction:
Loss of license.
Possible jail time.
Fines.
Attorneys' fees.
Court costs.
The loss of a license will prohibit most individuals from performing the essential duties of their firefighter or EMS position, which means loss of that position.
Liability is also an issue when individuals are under the influence of alcohol on the job. The intoxicated individual would be liable for injuries and damages caused as a result of driving while intoxicated. All employers, both public and private, could be liable for damages caused by the negligent or wrongful act of any volunteer or employee.
Several states have governmental tort liability acts that provide some degree of protection for municipal fire departments. But, if the responding firefighters are intoxicated, this can, depending on your state, potentially remove the state law tort liability protections.
Protecting your fire department
So, what can your organization do to protect itself? First, fire departments must have and abide by written alcohol and drug use or abuse policies that:
Specify when, if ever, alcohol use is acceptable in association with departmental activities and functions.
Discuss the relationship between alcohol use and departmental response policies.
Describe the consequences for violating these policies.
Regularly train people on these policies and the importance of complying with them. It is best to not simply rely on people to police themselves, as many may not recognize that they could be impaired. For this reason, it is important to train not only supervisory personnel, but all personnel on the policy, and how to recognize signs of intoxication in their colleagues, as well as how to respond appropriately in such circumstances.
The problem of FFUI and FFWI did not start overnight, and we will not fix it overnight. But, understanding the legal ramifications and putting in place better policies and training can help to reduce the potential liability of public safety and EMS organizations.
About the author
For over 16 years, Page, Wolfberg & Wirth has been the nation's leading EMS industry law firm. PWW attorneys and consultants have decades of hands-on experience providing EMS, managing ambulance services and advising public, private and nonprofit clients across the U.S. PWW helps EMS agencies with reimbursement, compliance, HR, privacy and business issues, and provides training on documentation, liability, leadership, reimbursement and more. Visit the firm's website at www.pwwemslaw.com or call us at 877-EMS-LAW1.