'Disaster' fire department fired by Vt. town
Albany leaders said the department has been mismanaged for years, so they wanted to start the department over from scratch
---
By Laura French
ALBANY, Vt. — A Vermont town has fired its entire fire department. 
Town leaders in Albany, which has a population of about 800 people, announced last week that the fire department will be temporarily disbanded and that the town intends to start the department over from scratch after years of alleged mismanagement, according to WCAX.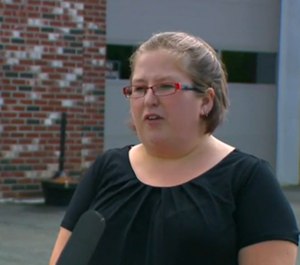 Former Albany Fire Department Chief Jeanne Peters told WCAX that she felt "very blindsided" and that she was "left in the dark" about the decision. 
Those let go from the department included about a dozen volunteer members. 
The town will be covered through mutual aid agreements during the temporary disbandment, officials said. 
Town leaders said Peters and the department were not meeting expectations that had been clearly set. Peters said she never received a list of expectations or requirements from the town, and that the department had already implemented more regular trainings at the town's request. 
Albany Select Board Member Philip Beaudry said there were no problems with firefighting in the town but that the department was an administrative "disaster," according to WCAX. He did not go into detail about the problems with the department. 
Peters acknowledged that there had been problems with previous department chiefs, which included her brother and father, but that she believed her leadership would help the department restart and improve. 
Officials said firefighters who were dismissed will be allowed to reapply and that there are firefighters who had previously quit from the department who are interested in rejoining after the restructuring. The town's select board stated that they plan to have the department fully staffed and operating again by next week. 
Similar News & Resources