Ill. FF on probation after admitting to drinking before driving FD vehicle
Speaking about the incident, the Bartonville firefighter's chief reportedly said to a different member, "Haven't we all responded to a call drunk before?"
---
By Leila Merrill
BARTONVILLE, Ill. — A volunteer firefighter has been put on probation for six months after he admitted to drinking alcohol before driving a department vehicle, Heart of Illinois ABC reported Tuesday.
Caden Davis, 20, drove the vehicle to a call for an unresponsive child on Feb. 20.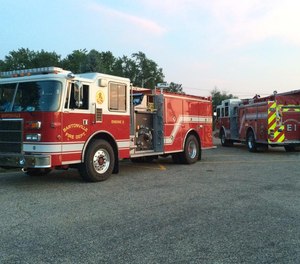 The boy's father said the child was without oxygen to the brain for 10 minutes.
Davis admitted in interviews with local police to taking a sip of alcohol earlier in the day, but fellow firefighters who were in the truck and at the scene say he had several drinks and was uncharacteristically loud and frantic.
Documents obtained by the TV station state that Fire Chief Mike Chetham told a different firefighter, "Haven't we all responded to a call drunk before?"
The Bartonville Police Department has been investigating the incident.