Incivility impact: Why firefighters cut back work effort and ultimately quit
Persistent stress from a negative work environment affects firehouse interactions and fireground operations
---
The goal of recruitment and retention in any agency is to find motivated, passionate individuals to keep the firehouse staffed and ready to respond at all times. This task is one that many in this profession would find easy. It's a career that holds great honor and pride, one where people should be eager to walk through the door. Only, many new hires are walking through a door flooded with negativity and hostility.
It's time to consider that statements like, "It builds mental toughness" and "If you can't handle it, get out" aren't part of an effective approach to training and onboarding.
Playing pranks and giving the new hire a hard time is part of the fun and, if utilized correctly, can build camaraderie. However, when the "fun" turns into constantly making individuals feel unwelcome, it can have a serious impact the employee's mental strength and learning capabilities.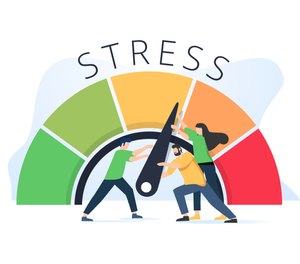 Christine Porath, a professor at Georgetown University, studied the effects of incivility on productivity and cooperation. You can watch the full TEDx session here, but here's what you need to know: Of the employees who were on the receiving end of the incivility,
66% of employees cut back work effort;
80% spent time on the clock worrying about incivility; and
12% of those employees quit.
Porath further explained that the incivility didn't just impact those on the receiving end; it also impacted those who witnessed it – and those statistics are alarming:
25% of those who witnessed incivility had a decrease in work performance; and
45% of those individuals had fewer ideas.
Clearly, incivility has a significant impact on day-to-day effort and interactions. Let's dive deeper into the impact is has on our mental health.
The impact of stress and anxiety
Stress and anxiety can present itself in numerous ways, each carrying different outcomes on human functionality.
Stress responses begin as what is commonly referred to as the "flight-or-fight" response, rooted in our evolutionary need to survive. This is often presented as the anxiety felt when a structure fire or critical call is toned. This level of stress is actually incredibly beneficial to the individual experiencing it. The individual is able to absorb more sensory input from the environment, allowing sharp focus and fast and effective problem-solving.
So while small, brief doses of stress and anxiety hold many benefits to the individual, persistent anxiety over longer periods of time can cause many complications to perception and learning. Specifically, when the mild flight-or-fight response progresses to moderate anxiety, the perceptual field is narrowed and attention is selective. Learning and problem-solving are still possible at this level but are reduced significantly when compared to individuals not experiencing anxiety.
Extended exposure to stress and anxiety will cause the body to reach the stage of exhaustion, producing both short-term and long-term effects. Perception is greatly reduced, and focus is limited to one stimulus at a time. Attention to the surrounding environment is minimized, and learning and problem-solving are not possible at this stage. Further, the individual may begin to experience chronic illnesses, including depression, insomnia, hypertension and cardiovascular disease.
When looking at this through the lens of fire service operations, it's easy to see why incivility doesn't just impact fire station life. It can affect patient care and fire operations, putting the lives of patients and employees at risk. Recurring exposure to negative behavior instills fear and anxiety in the employee. Employees begin to focus more on how to avoid the incivility rather than how to better perform their jobs.
A call to action
We are taught from Day 1 that our health and safety and that of our colleagues is our top priority. But this concept goes far beyond the active scenes to which we are dispatched daily. The health and safety of our colleagues begins inside the firehouse by showing each other the respect and decency everyone deserves.
Why is this so critical? Suicide and depression rates among public service personnel are soaring, and research shows that in-house conflict and politics cause comparable stress to those the job demands. One study focused on quantifying stressors to evaluate them comparatively on a 10-point scale. Problematic relationships in the workplace was scored 8.1 and criticism by superiors and peers was scored 8.2. Comparatively, stress caused by working in an unknown environment and failure in search and rescue operations were only scored 5.5 and 7.2, respectively.
Normalizing discussion around mental health is just the start to the continued change needed in the fire service. Every day that we walk through the doors of our firehouses, we should be taking care of each other. It is not only imperative for our health and safety but also that of the communities we serve.
This change could be the difference between life and death.