3 killed in medical helicopter crash in Illinois
Federal officials are investigating the cause of the crash
---
The Associated Press
ROCHELLE, Ill. —A medical helicopter crashed in a northern Illinois field, killing the pilot and two nurses who were traveling between hospitals to pick up a patient, authorities said.
Rockford Memorial Hospital on Tuesday identified those killed as pilot Andy Olesen, 65, and flight nurses Karen Hollis, 48, and Jim Dillow, 40. It said the hospital was grieving for "three heroes who dedicated their careers to serving others."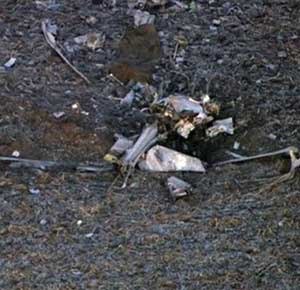 No patients were aboard when the helicopter went down about 8:30 p.m. Monday near Rochelle, about 70 miles west of Chicago. Rockford hospital spokesman Wester Wuori said the helicopter was flying to pick up a patient at a Mendota hospital.
The Federal Aviation Administration and National Transportation Safety Board are investigating.
"This is just a complete shock to everybody," Wuori said. "The crew ... worked with so many people."
Wuori said the hospital bought the helicopter in 1991 and it had a "perfect safety record up until last night." The hospital contracted with Colorado-based Air Methods for services, which included the pilot, maintenance and FAA certification.
The nurses were employed by the hospital.
Air Methods Vice President Craig Yale said Tuesday that the hospital's helicopter, an MBBK 117, was "a very reliable aircraft" and a "workhorse in our industry." He could not discuss the crash because of the ongoing investigation.
He also said that Olesen was an experienced pilot who had worked for the company for 19 years, after flying for the U.S. Army for 23 years.
"We are trying to recognize his professionalism," Yale said. "(Olesen) was a seasoned and professional pilot."
The company pledged its "full cooperation" with investigators.
"We extend our heartfelt sympathy to the family, colleagues and friends of those who perished in Illinois while on duty," Air Methods CEO Aaron Todd said in a written statement.
Yale said Air Methods is the world's largest medical air transport company. He said the company provides services to hospitals all over the country, and it was unusual for a hospital to own its own helicopter rather than contracting with the company for an aircraft.