Calif. city FD to ramp up EMS after neighboring county cuts ambulances
The department plans to provide nontransport advanced life support in anticipation that their county's ambulances will be taxed responding to the next county over
---
Ruby Larson
Glenn County Transcript, Calif.
GLENN COUNTY, Calif. — Recently, it was announced that Colusa County's ambulance service would be reduced to one 24-hour advanced life support ambulance.
According to the Willows Fire Department, this reduction in services could have an impact on the citizens of Glenn County and their ability to receive timely advanced life support care.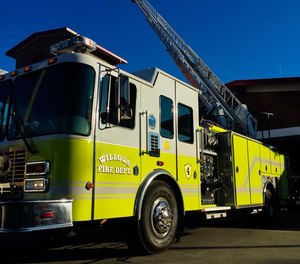 In order to address this problem, the fire department is aiming to provide fire-based, nontransport advanced life support service.
According to a previous article, Enloe Medical Center announced in October they would be reducing advanced life support ambulance services in Colusa County to one round-the-clock ambulance to serve approximately 22,000 residents that live within the county's 1,200-square miles.
According to a letter from the Willows Fire Department, Glenn County's ambulances will be helping cover calls in Colusa County, which could affect response times.
Glenn County's ambulance resources are already taxed – in Orland, they're only able to respond to a call within 10 minutes of it being placed 78.7 percent of the time or 74.2 percent of the time in Willows, according to the letter.
"Response times for (advanced life support) ambulances in our county will worsen in the future as our ambulances will also be helping cover calls in Colusa County," it was stated in the letter. "This entire situation is due to a lack of resources."
Willows Fire Chief Wayne Peabody said adding fire-based, nontransport advanced life support service could help.
Peabody said they would purchase equipment – such as cardiac monitors, advanced monitors and other advanced life support equipment – and hire three more people who would be paramedics on the fire trucks.
"Personnel would have advanced life support training and provide care until an ambulance or helicopter arrives," Peabody said.
According to the letter, it's less expensive to outfit the fire department with advanced life saving equipment than it is to pay for more ambulances.
Peabody said a committee – including members from Willows Rural Fire, Willows Fire and the City Council – has been put together and they're working on the possibility of a tax measure to put on the 2020 ballot.
However, the exact plans and costs are still being evaluated.
In a letter by Marty Marshall, director of emergency medical services at Enloe Medical Center, the reason for the cut in ambulance services in Colusa County is cited as reimbursement rates being lower than direct costs of the program transport basics.
Peabody said the Colusa County situation is showing that there is a failure in EMS system in general.
He said the EMS system is short on ambulances and part of the problem is recovery of costs and reimbursement rates.
"What Willows Fire is doing is trying to offer a solution to offer the best service," Peabody said.
———
©2019 the Glenn County Transcript (Willows, Calif.)
McClatchy-Tribune News Service