IAFF opens mental health treatment facility center
The facility will treat responders who suffer from PTSD and other work-related mental health issues
---
By FireRescue1 Staff
PRINCE GEORGE'S COUNTY, Md. — The International Association of Fire Fighters opened its mental health treatment facility center this weekend. 
Although the Center of Excellence for Behavioral Health Treatment and Recovery has been in the works for months, it formally opened its doors Sunday.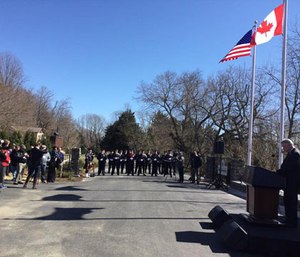 The facility will treat responders who suffer from PTSD and other work-related mental health issues. 
"We want it to be a place where people can relax," Abby Morris, the center's medical director, told WTSP. "We also want people to feel as if they are away from a lot of the stress and tension. We really want them to focus on themselves for a change."
The center also aims to reduce the stigma some firefighters feel when asking for help. 
"That mentality has to go away," IAFF member Patrick Morrison said. "And it's going to take years for us to realize that the stigma about mental health doesn't help anybody."