Texas FFs fight city's plan to pull them from shootings, medical calls
The City of Pinehurst is seeking to reduce firefighter responses to certain emergencies as a "cost-saving measure"
---
By Laura French
PINEHURST, Texas — Firefighters in a Texas city have started a petition to fight a plan that would stop them from responding to shootings, stabbings and a majority of medical calls. 
The City of Pinehurst seeks to reduce firefighters' responses to certain types of incidents as a "cost-saving measure," according to 12 News Now.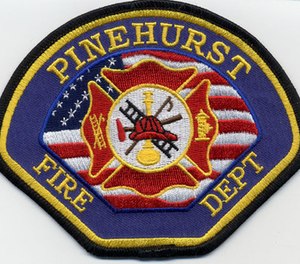 The proposed change was spurred by an increase in the cost of the city's dispatch contract, according to The Orange Leader. 
The firefighters' petition states that the city's new policy would only allow members of the Pinehurst Volunteer Fire Department to respond to structure fires and fire alarms, gas leaks, downed powerlines, vehicle collisions with fluids on the ground and cardiac arrests with CPR in progress.
Firefighters said they started the petition after being not being allowed to attend city administration meetings to voice their concerns about the new policy.