10 tips for managing EMS billing compliance issues in the fire service
Charting, internal audits and following OIG/Medicare rules and exclusions can prevent a costly audit
---
By Anthony Minge, EdD, senior partner
When talking with fire chiefs, I'll often ask the question, "What keeps you up at night?" Rarely do they ever respond with, "compliance issues." Instead, I hear what you'd probably expect;
Financial woes
Paramedic shortages
Missing response times
Old equipment in need of replacement
The dangers associated with being in fire and EMS today
The need to expand service areas with limited resources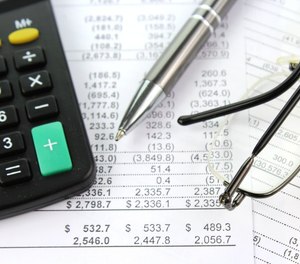 More and more though, I am getting questions and calls from fire services around the nation about billing. Many departments are just not sure that they are "doing it right." Most often, they want to know if they could be bringing in more money (which traces back to those financial woes and limited resources).
These discussions inevitably lead down the compliance path and often, these fire-based EMS services find themselves on a slippery slope. Unbeknownst to them, they have drifted down a treacherous path due to a host of factors that include lack of documented medical necessity, up-coding and inappropriate beneficiary signatures. 
As it has with many other ambulance providers in the U.S., compliance has long taken a back seat with fire-based EMS services. And it's not because they are out to intentionally fracture or skirt the rules. In fact, most every agency I have come across is rigorous in preaching strict adherence to policies, procedures and protocols. Historically, however, billing compliance has just not been an issue that has been widely discussed and focused upon in the fire service industry. As they say though, "times are a changin."
The pitfalls of lacking a formal compliance program or officer
A recent discussion with an industry attorney revealed that the great majority of his workload is coming from fire-based EMS clients who have found themselves requiring legal representation due to billing errors, compliance violations and whistleblower suits. When asked why the spike, he said that this is simply where they auditors have shifted their attention. Interestingly, these are not all "big-city" fire services. True to their word, the OIG is finding no service too big or too small to look into.
One of the most prominent compliance issues is that many fire services do not even have a compliance plan, much less a compliance officer or committee. Or, the person in charge of maintaining compliance has minimal or no professional training on the topic. While this might be shocking to some ambulance providers, such as those that are hospital based, it is really not that unusual. This is because ambulance services are not currently required to have a formal compliance plan, unless they have been put under an OIG-mandated corporate integrity agreement. Waiting to develop this plan puts the organization at great risk for fines that can reach into the thousands and even millions of dollars.
The real problem is that it is assumed that someone else, such as the billing office or contracted revenue management service, is responsible for compliance. It is true that these entities do have a level of responsibility, but at the end of the day, the final accountability lies with the service that holds the EMS license.
Avoid the negative consequences of an audit
Just like in any other area of our organizational responsibility, failure to appropriately focus on the details will have significant consequences downstream. As an FBI special agent in charge of healthcare compliance investigations told me, "Nowadays, it's not if you're going to get audited, it's just when." So here are some tips to help manage those pesky compliance issues and hopefully help our fire-based EMS providers avoid being on the negative end of an audit.
Identify your compliance resource. If you don't have one, get one. This may mean identifying an internal candidate, hiring someone or engaging a consultant to provide these services. The average base salary for a healthcare compliance officer is about $63,000 per year (less benefits). While this may sound like a sizeable amount, compliance-related billing fines add up at alarming rates. If you prefer to designate an internal candidate, it is important to ensure they have the proper initial and ongoing training.
Develop a robust compliance plan. The basics of the plan for an ambulance supplier are outlined in the Federal Register. This provides a good roadmap for ensuring your service is conforming to the rules and regulations governing the industry.
Remember the 1/10 of a mile rule for Medicare billing.
Focus on appropriate documentation of medical necessity. Poor charting is one of the top reasons for compliance-related biller errors.
Take the patient to the closest appropriate destination and – if not – thoroughly document the reason for transporting them to a more distant location.
Ensure accuracy in billing of level of service. The OIG identified the ALS emergent level of service as an area of increased focus in their 2017 Work Plan. Billing at a higher level of service than what was required or provided can be considered up-coding and will lead to required refunds and, most likely, fines.
Get a beneficiary signature. If one cannot be obtained, record the reason why the patient could not sign and get an appropriate alternate signature.
Check the OIG Exclusion List (regularly). There are a multitude of reasons someone in your service could be on the list and if they are engaged in any aspect of EMS-related activities, you could be required to refund up to 100 percent of the payments from government services from the time they went on the list up until you discovered it.
Do regular audits. This can be performed internally by a QA/QI committee or someone trained in the nuances of compliance and proper documentation. It is also recommended you have an external professional claims reviewer perform a claims audit no less than annually.
Adhere to the 60-day rule for refunding overpayments to federal payors. The clock starts ticking when you identify, or should have identified, the infraction.
It is certain that there are plenty of pressing issues in the fire service to keep you up at night. Managing your EMS compliance doesn't have to one of them. Just like in fire prevention, a proactive approach, adequate training, proper planning and regular inspection will pay off handsomely.
 
About the author
Anthony Minge, EdD, is a senior partner at Fitch & Associates. He has extensive experience in healthcare and emergency services finance specializing in managing billing and collections functions in multiple areas, including pharmacy, home health, hospital, lab, and ground and air medical transport. His current clients include hospital systems, major fire agencies and a variety of EMS agencies. He can be reached at aminge@emprize.net.