PRESS RELEASE
Rescue 42 Product Growth Prompts Relocation to Larger Facility
---
New location quadruples floor space to allow for a huge manufacturing expansion
(Chico, CA) – Rescue 42, Inc. recently relocated its offices and factory to accommodate the planned manufacturing expansion for both the rescue product division and the new VAULT™ product line.  The new building, located at 370 Ryan Ave, was once a Fleetwood Motorhome manufacturing plant.  Rescue 42's portion of the facility encompasses nearly 20,000 square feet of manufacturing and 3,000 square feet of office space. 
In business since 1995, Rescue 42 has undergone numerous moves as the company continues to expand production on its popular fire/rescue tools including the TeleCrib® Stabilization System and Shark™ Collapsible Cribbing.  The last facility was custom built for the company 5 years ago, but was quickly outgrown.  "We are astounded at how much growth Rescue 42 has experience over the years", states owner Tim O'Connell.  "With every move we've doubled or tripled our space, and outgrown it within just a few years forcing us to lease secondary warehouse spaces offsite".  This move, once again, brings all of Rescue 42's operations under one roof and gives everyone a bit of elbow room.  "We had people and equipment piled up to the ceiling in both the factory and in the office" remarked Tim about the old building.  "We had simply run out of room to increase the volume of our current rescue products and could not begin production on our new VAULT™ line".
The expansion of the production lines will be executed in stages to minimize down time, but several upgrades to the existing system were executed during the move.  New power systems were installed to support the machinery and welding stations, while the compressed air and vacuum systems got a much needed upgrade.  Future plans include adding more manufacturing machinery and expanded welding and assembly stations.  Production on the new VAULT™ Mobile Solutions line is expected to begin shortly.
As a tight-knit, family style operation, everyone at the company pitched in to help pack, run new wiring, assemble furniture and make countless truck laden drives between the two locations (which were only about 2 miles apart).  Despite all their hard work, the employees made sure to have fun with it too.  "We had a very rainy November/December in Chico, so before the move, we set up some cones in one of the empty shops and let our kids ride their bikes for a few hours", quipped Sales & Marketing Manager Lydia Agurkis.  "The kiddos were very disappointed when we moved a whole bunch of equipment into their race track"!
Because of the enormous size of the overall property, as Rescue 42 continues to grow, more space can be acquired on site, hopefully eliminating the need for another move in the near future.  Visitors are welcome to stop by for a tour of the new facility at 370 Ryan Ave, suite 120 near the Chico Airport.  Please call Lydia Agurkis, Sales & Marketing Manager at (888) 427-3728 for additional information or to request a tour.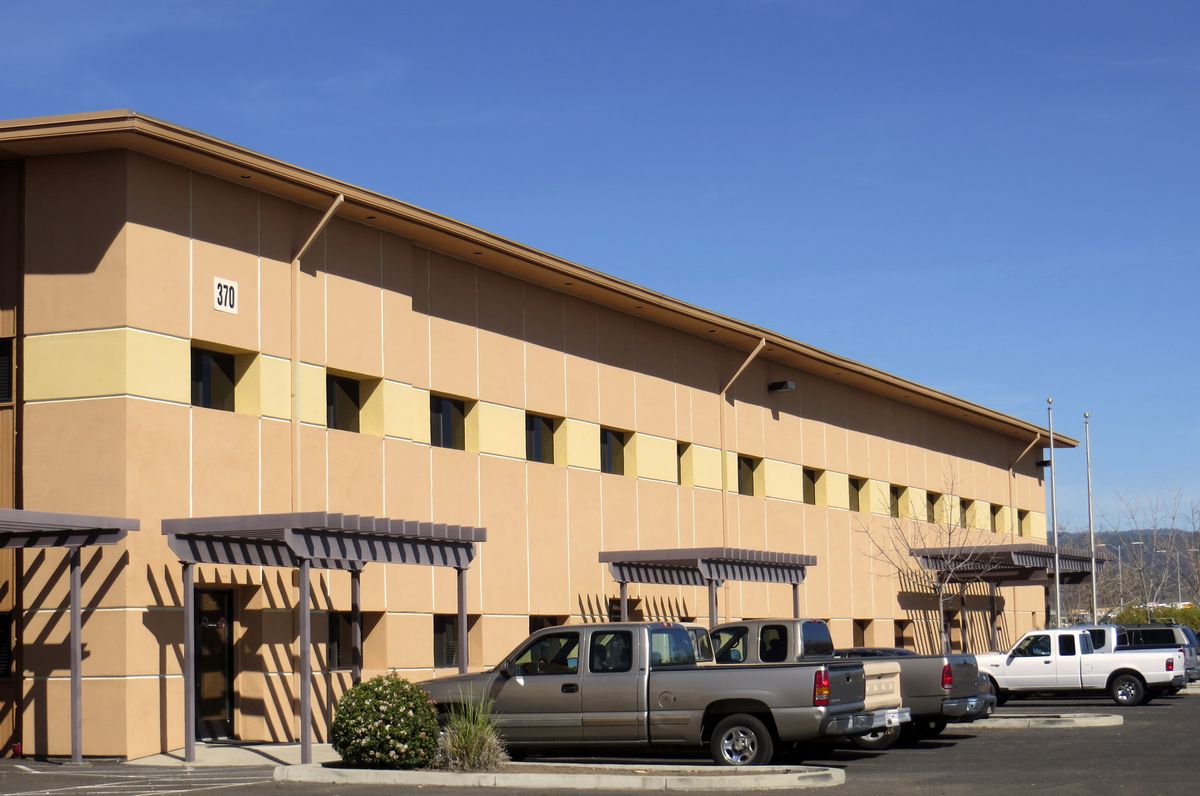 About Rescue 42, Inc.:
Rescue 42 is a leading manufacturer of innovative rescue equipment located in Northern California.  Started in 1995 by longtime firefighter and ex-Nuclear Submariner Tim O'Connell, Rescue 42's product line includes the Advanced Kevlar® Composite TeleCrib® Stabilization System, The SharkTM Collapsible Step Cribbing, O'Connell Rescue PlateTM (O-PlateTM), O-PlateTM Junior, McLaski™ Wildland Tool, and JackMate® Lift Jack Accessory.  The new VAULT™ Mobile Solutions product line is slated for release in 2013.
Rescue 42, TeleCrib®, O-PlateTM, The SharkTM, McLaski™, Jackmate®, VAULT™ and the Rescue 42 logo are trademarks of Rescue 42, Inc.
Contact:
Lydia Agurkis, Sales & Marketing Manager
Rescue 42, Inc.
Phone: (888) 427-3728 / Fax: (530) 891-9255
E-Mail: Lydia@rescue42.com
Addresses:
NEW Physical Location                            Mailing Address
Rescue 42, Inc.                                         Rescue 42, Inc.
370 Ryan Ave, Suite 120                          PO Box 1242
Chico, CA 95973                                      Chico, CA 95927-1242