The future of CAD — Q&A with Spillman Technologies
---
By Doug Wyllie
FireRescue1 Staff
Recently, we had the opportunity to have a dialog with two executives from Salt Lake City-based Spillman Technologies — President and CEO Lance Clark and CAD product line manager Alan Harker — on the topic: "What is the future of CAD?"
More than 700 agencies and 45,000 public safety professionals in 35 states across America use Spillman Technologies software. As a provider of public safety software solutions for more than 25 years, Spillman has built a reputation for embracing changing standards and innovating new technologies to meet the diverse needs of agencies.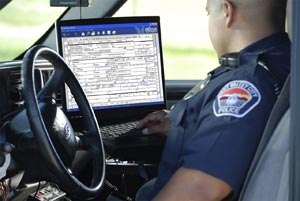 Spillman President and CEO Lance Clark opened up the conversation by saying: "The landscape is going to look a lot different five to ten years from now. Overall, we are going to see a great impact from Next Generation 911 with respect to how CAD operates."
Clark adds that the move to NG-911 will be a significant change for CAD and Dispatch in general.  He says: "NG-911 will enable more methods of communication and more sources of data that CAD systems will be required to process, store and distribute. Coupled with the increasing capabilities of cell phones, new sources of data will commonly accompany calls to 911. Pictures, video, text and audio will all need to be organized and prioritized so important information is able to get to those who need it."
Alan Harker, CAD product line manager for Spillman, adds: "Managing the flow of information will increasingly be an essential requirement of CAD systems. Additionally, the consolidation of both dispatch centers and CAD providers will continue. The increasing complexity of these systems drives up cost. At the same time, financial pressures on agencies continue to mount, forcing them to spread the cost of CAD systems across more users."
"Dispatch centers will be able to save more by consolidating efforts because of the total operating expenses involved," says Clark. "We have seen many cases of successful consolidations among our current customers."
The folks at Spillman say that because technology advances continue to make gathering all sorts of data feasible (think Lojack, OnStar, airbags, rollover detection, rapid deceleration, gunshot monitoring, weather monitoring, etc.) a rapidly increasing amount of data is becoming readily accessible. Consequently, they say, CAD systems will be required to adapt to capturing this data directly from the source to prevent bottlenecks in data collection from occurring.
As a member of the IJIS Public Safety Data Interoperability (PSDI) committee for the Integrated Justice Information Systems Institute (IJIS), Harker said that the public safety community is hard at work defining standards for data interoperability.
"Dozens of data exchanges with CAD have been identified. As defined standards are adopted, more systems will talk with CAD directly," Harker concludes. "This will allow even more information to be collected and shared."
CAD technologies will have to be smarter and better at recording, organizing and distributing data as systems become better connected. More data puts further pressure on CAD users to gather, organize, and distribute information effectively in an environment that is often fast-paced and unforgiving. The challenge for future CAD systems is to simplify this process so that increased data is a benefit and not a barrier to an effective response.
---
For a free white paper on "Ensuring a responsive public safety communications system," check out the company's website at
www.spillman.com
.

Request product info from top Dispatch Equipment companies
Thank You!