'You are not what you say you are; you are what your data says you are'
Four strategies to help fire service leaders focus on technology that is truly "smart"
---
A little over six years ago, I participated in the New Fire Chief orientation program at the National Fire Academy in Emmitsburg, Md., where the instructor said something that would forever change my view on data and its value on the fire service: "You are not what you say you are; you are what your data says you are."
This statement brought clarity to the importance of sharing the organization's story.
For many decades, the fire service has used its mission to protect life and property as the means to getting things accomplished with city administrators and board of commissioners. Unfortunately, this tactic is no longer effective. It is now essential that we tell our story through data. This may be in an effort to communicate the impact of a program offered or communicating the need to resource a strategic change in direction. The bottom line: All chiefs must be prepared to use data to tell the fire department's story.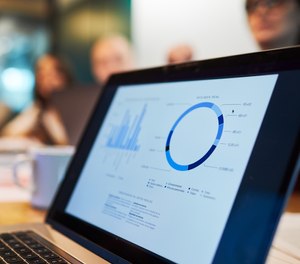 The challenges of technology
We have seen in the last two decades an integration of mobile computer terminals (MCT) in response units, dashboard displays in fire stations, and the utilization of records management systems (RMS). All these technological advancements are exciting and undoubtedly play an integral part in shaping the future fire service profession. However, there is a growing challenge facing our profession with every new development. Our ability to confidently make decisions with good data and key performance goals is reliant on smart technology strategies.
It would be a fair assumption to say we have more platforms and widgets available than ever before. Many organizations have several options to track response times, vehicle maintenance, incident call data and much more.
It's tempting for leaders within these organizations to feel reassured with all these mechanisms for tracking and displaying data that it's a smart strategy. But is it? Having multiple technology solutions can create duplication, confusion for the end user, and ultimately distort goals and objectives. So, what do we do?
Smart technology strategies for the fire service
There are several strategies fire service leaders can follow to focus on technology that is truly "smart," helping the agency instead of creating confusion. Here are four:
Never underestimate the frontlines: The frontlines are essential to the success of any new technology strategy and must be informed by the "why." It's imperative when introducing change to create a sense of buy-in through collaboration with those closest to the work. By bringing in the frontline firefighters, you get firsthand experiences with the challenges faced and, more than likely, ideas will come forward for solving those challenges. If you are directly affected by a decision, you're more inclined to participate.  
 
Build your technology strategy around key performance indicators: What performance indicators do you need to track? What do you need to measure in order to improve performance? Answering these questions will lead to the "right" technology purchases. Consider how your department tracks training through task books. If there is a technology option available that can make the experience better for the administrator and end user, and you capture the key performance indicator, that's a win.
 
Look at technology as a force multiplier: The fire service is undergoing rapid changes, and many city and county officials are asking for public safety professionals to consider cost-saving options as a part of their plans. The caveat, of course, is doing so without reducing the quality of services. This ensures technology will be a strategic imperative and the force-multiplier in service delivery.
 
Focus on data-supported decisions: While data is important, the fire service is not in the business of quotas and bottom lines but rather being mission-focused. Our mission is to protect the lives of our citizenry, mitigate emergencies and educate the community. However, there are times when doing the right thing is not cost-effective. This is one reason data and technologies are better suited for supporting the strategy and not driving it. After all, there are too many other factors that must be considered along with accurate data (e.g., political agendas and available resources). So remember, your data can show that you need more resources, but if it is not the will of your elected officials, it very likely won't happen. This is not to say you should ignore the data or give up, but focus on how best to use it to support your decisions and proposals.
Are you ready?
I expect in the next decade even more advancements in technology to emerge, and we must be ready. We will see these emerging advancements affect who we recruit, and it will challenge our core and traditional services. These adaptive challenges are exciting and will necessitate that fire service leaders take an introspective look at their organizations to see if they are ready for what is to come.

Request product info from top Fire Data Management companies
Thank You!