Darley announces Mavic 2 Enterprise Dual drone
The FAA-sanctioned industrial grade drone is designed for use specifically in public safety operations
---
By FireRescue1 Staff
ITASCA, Ill. — Darley W.S. released a new FAA-sanctioned industrial-grade drone created specifically for use in public safety operations. Equipped with side-by-side thermal and 4K video cameras, the Mavic 2 Enterprise drone can fly in almost in any condition, including at night or in fog or smoke.
The Advanced Pilot Assistance System3 allows the Mavic 2 Enterprise to detect objects, and the DJI AirSense provides instant real-time positioning.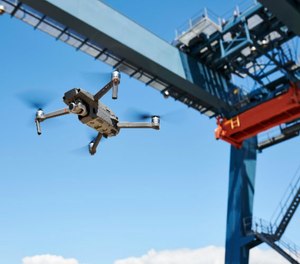 For live viewing on the DJI Pilot app, users must have iOS 10.0 or later or Android 5.0 or later on their mobile device.
Additional accessories can be purchased to enhance the effectiveness of the Mavic 2 Enterprise, including:
M2E Spotlight: Provides additional lighting from the air, which helps to guide lost persons, or rescue/search crews, as well as enhances live views
M2E Speaker: Allows communication with ground teams for instant guidance
M2E Beacon: Provides additional lighting and ensures the Mavic 2 Enterprise will easily be seen
Visit Darley for additional information about the Mavic 2 Enterprise, or visit booth #3721 at FDIC 2019 April 8-13.
Request product info from top Firefighting Drones companies
Thank You!