Pierce Manufacturing Inc. will feature products, technology and apparatus at FDIC
A broad array of Pierce Manufacturing designs will be on display at the annual event
---
By FireRescue1 Staff
APPLETON, Wis. — A variety of Pierce Manufacturing products, technology and apparatus will be on display at FDIC International 2019, and the company will also host the opening ceremony of the National Fallen Firefighters Foundation 9/11 Memorial Stair Climb event at the conference.
Pierce Manufacturing, an OshKosh corporation company, will highlight the Pierce FotoKite, a tethered aerial device that can be fitted and deployed from any apparatus currently in service, and works to increase response times provide better situational awareness. The active tether eliminates the need for a pilot's license or certificate of authorization. Pierce will offer displays and demonstrations of the Fotokite at FDIC.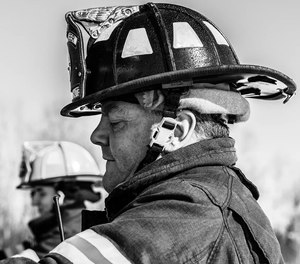 In addition, Pierce will also showcase a variety of apparatus and service innovations, including chassis designs, pump panels, aerial configurations, electrical systems, corrosion protection and carcinogen reduction. The Pierce FDIC booth will feature apparatus from around the country to highlight the versatility of their products.
Also in attendance at the Pierce FDIC booth will be sales and service teams to provide the information and expertise that can be found at one of their 26 dealerships around the country. The aftermarket service specialists will provide support capabilities and enhanced rapid part delivery services.
"In recent years, we've introduced market-disrupting apparatus that address voice of customer feedback and have set benchmarks for performance in the industry," Mike Dufrane, vice president of sales and marketing for Pierce Manufacturing, said. "Pierce's FDIC exhibit will show how the breadth of innovation that spans across our product and service platforms and how these advancements have supported, and will continue to support, the unique needs of firefighters in the lifesaving work they do each day."
Visit Pierce Manufacturing in booth #8807 at 11:15 a.m. EST on Thursday, April 11 inside Lucas Oil Stadium for the opening announcement, and Friday, April 12 at 1 p.m. EST for the opening ceremony of the NFFF 9/11 Memorial Stair Climb.
Request product info from top Firefighting Drones companies
Thank You!