Implementing successful fire department inspection cycle controls
Using a cloud-based system allows all stakeholders access to the same information, eliminating missteps and documentation mistakes
---

Do you how many fire protection systems for non-residential properties are in your community? Do you know what their operational status is today? Would you like to know the answers to those questions?
The answer is clear. All too often, preventable fires turn tragic, leaving predictable questions in their wake.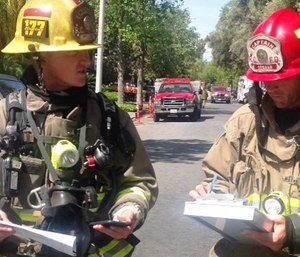 West Chester, Pa. A nursing home fire left four residents dead and resulted in more than 100 residents being evacuated into the chilly night air. Attorneys claim the fire sprinkler system was turned off.
Atlanta, Ga. Firefighters battled a massive apartment fire where residents claim that fire alarms didn't sound, and fire authorities are questioning the inspections of the property's fire protection systems.
Oakland, Ca. Thirty-six people died in the "Ghost Ship" fire when a warehouse had been converted into artist studios, creating a death trap with few exits, piles of wood and a mess of snaking electric cords. Fire officials said clutter fueled the flames, a lack of sprinklers intensified the situation and there were few exits to escape.
When fires like these happen, local government officials – including the fire chief – are faced with questions from survivors, the news media and attorneys:
Who is responsible?
Have inspections been performed?
Why didn't the fire department know about the status of the building's fire- and life-safety systems?
Why didn't the fire department know the changes to the occupancy type or construction that took place?
How can we avoid or reduce situations like these?
Why does it take a tragedy to change our culture?
How do we bridge the gap and engage our community?
New software tools are making it possible for fire chiefs to become better protected by existing – and future – fire protection systems and equipment in non-residential properties. Web-based technology supports fire- and life-safety system compliance and other community risk reduction efforts by tracking fire department inspection cycles by allowing fire personnel to:
Capture key data and photos needed to complete fire inspections on scene, from signatures to photographic evidence of violations.
Track hazardous materials stored in structures.
Keep fire inspectors and incident commanders in the field apprised with cloud-based platforms.
Access historical property, building and occupant and NFIRS incident data.
Who are the fire inspection data stakeholders?
There are several people who would be considered stakeholders of this kind of data:
Fire prevention personnel who are tasked with fire prevention activities, including fire prevention code enforcement; particularly regarding inspection, testing and maintenance for installed fire protection systems.
Third-party fire protection service providers and inspection companies that conduct inspections, testing and maintenance of installed fire- and life-safety protection systems.
The owners of commercial and business properties that have a responsibility for ensuring that the installed fire protection systems at their properties are properly maintained and inspected.
Incident commanders planning fire attack and safety measures on the fireground.
Web-based technology for sharing fire inspection data
Each stakeholder can register with a web-based portal to customize a working dashboard with the features and benefits based on their role in inspection reporting.
When a service entity completes an inspection, maintenance activity or test on a system, they can enter and submit the report through the portal. Receiving entities (the fire department and building owners) can receive, manage, file, track, share and communicate the data in those reports with ease.