'Mindful decon': Going beyond physical decontamination
If there are protocols for PPE and physical decon, why don't we conduct 'mindful decontamination' following stressful calls?
---
It's amazing what a random conversation on an airplane can lead to.
Kathy Sullivan knows this well. An art therapist who is certified in several other trauma-informed therapy practices, Sullivan happened to be sitting next to firefighters on a flight in 2017. Their conversation led to talk of the trauma and stress that firefighters experience, but often do not deal with in a healthy way. Sullivan immediately thought of ways that art could help with this process, and Ashes2Art was born.
That program uses creative arts to "counterbalance the negative" in Sullivan's words. The program was embraced by the Fairfax County (Virginia) Fire Department and promoted by Captain William "Buck" Best, who was then serving as the officer in charge of behavioral health on the department.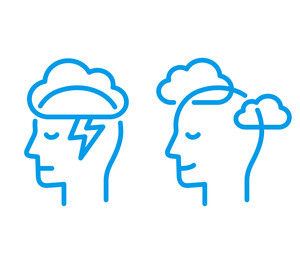 There have been many positive outcomes from the program. Some participants have felt that creating art helps with debriefing from difficult calls. Others have continued making art on their own outside of Sullivan's classes and have had success selling their work.
But that was only the beginning.
The firefighters needed more
In the wake of the success of Ashes2Art, Sullivan has embarked on a new venture to help firefighters deal with work-related stress. This new program is called Mindful Decon.
Mindful Decon has been "driven by responder requests and by responder needs," Sullivan said. Participants in Ashes2Art programs would sometimes stay after a session to learn more about regulating techniques they could use after a stressful call. When Sullivan asked firefighters what they were currently doing after a bad call, the universal response was "nothing."
Sullivan was incredulous: "What do you mean, nothing? How is it, in this day and age, with all the amazing trauma-informed practices and everything we know about trauma and stress and how it is instilled in your body, how is it that you're not doing anything?"
Changing this pattern became her new mission. "Your mind and body are one," Sullivan noted. "If there are protocols for physical decontamination, why isn't there anything for 'mindful decontamination'?"
A new program emerges
Mindful Decon is a program that focuses on supportive and preventative work with first responders. Using research-proven techniques, participants learn simple practices that help them manage the stress that inevitably comes with a first responder's role.
"People fear lowering their guard," Sullivan said. "They think they won't be able to function if they do. But that just builds these walls, and there are quick and easy experiential techniques that can help with that."
Sullivan and her Mindful Decon partner, Craig Evans, teach workshops and do conference presentations across the country. Evans, a career paramedic with over 30 years in the field, is currently the executive director of Northern Virginia Emergency Medical Services. They teach general concepts and specific techniques, and prepare individuals to become peer support team members. The workshops focus on how your body reacts to stress and how you can regulate those reactions through physical exercises that address the sensory aspect of trauma.
Mindful Decon is gaining traction among the emergency services community and beyond. A study is currently being conducted through George Mason University about the approach. Johns Hopkins University is featuring Ashes2Art and Mindful Decon in an upcoming book. And the program is included in a new documentary about first responders and PTSD.
In addition, Sullivan and Evans now host a regular Mindful Decon 4 First Responders podcast, which addresses the same topics covered in live workshops, and includes interviews with relevant guests. The tone of the program is informal and conversational – the title of the first show is "WTF is Self-Care."
The overall goal of Mindful Decon is to help first responders become mentally fit on the job, not just mentally tough, Evans emphasized. Sullivan echoed this conclusion: "My vision, my hope is that this is not a reactive model, but instead is a proactive model. There needs to be preventive and supportive care, and there needs to be a wellness culture, not a wellness program, a wellness culture."
The need is clear. Firefighters suffer from elevated rates of divorce, PTSD, suicide and other stress-related outcomes. Historically, so little attention has been paid to first responder mental wellness that long-term research does not exist to even completely understand the problem.
Fortunately, that is beginning to change, and Mindful Decon is a step in a positive direction toward keeping firefighters safe and healthy through all aspects of their job.
Taking caring of our friends
When asked about what comes next, Sullivan laughed before she responded: "I wasn't supposed to do this. I was supposed to walk in, teach a technique and then leave. Yet five years later, here I am. But all the first responders I've been with, I have become friends with. I can't stop until I know that this is being paid attention to and that it's in the right hands, and my friends are being taken care of."

Request product info from top Firefighter Fitness, Mental Health and Wellness companies
Thank You!