Study Estimates PerkinElmer Smoke Detection Technology Contributes to Significant Reduction in Fires, Fire-related Deaths and Injuries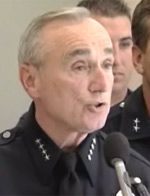 Nürnberg, Germany – PerkinElmer, Inc. (NYSE:PKI), a global leader focused on improving the health and safety of people and the environment, today announced the results of a new study estimating the impact of PerkinElmer sensors in reducing fires and associated injuries and deaths. Conducted by ERA Technology Ltd., the study determined that over the past five years, the use of PerkinElmer sensors in smoke detection systems helped to prevent 372,000 fires, 4000 fire-related deaths, and over 33,000 fire-related injuries. This translates into approximately $16 billion of effective monetary savings over the five year period, according to the study. The announcement was made at the Sensor + Test 2009 conference which is being held in Nürnberg, Germany.
The International Association of Fire and Rescue Services (CTIF) estimates that there are over 3.3 million household fires worldwide on an annual basis, with nearly 33,000 fire-related deaths per year. According to the ERA Technology study, the enormous cost of fires is estimated at 0.65% of worldwide GDP. In recent years, the increased use of smoke detection systems and flame retardants in furniture and fabrics has led to a reduction in the number of household fires and related deaths.
"Improving people's safety and security is a core part of PerkinElmer's mission so we are pleased to be able to announce the findings regarding the benefits of our technology in OEM smoke detection systems at this year's Sensor + Test. It is particularly gratifying to see the tangible benefits of our sensor technology in terms of reducing the number of fires and fire-related deaths and injuries," said David Nislick, president, Illumination and Detection Solutions, PerkinElmer. "We are focusing on new advances in our detection portfolio not only for smoke detection, but a range of other demanding safety and security applications."
PerkinElmer is a leader in photon detection and infrared sensing technologies for a wide range of applications that enhance people's safety and security including smoke detection, motion detection, gas sensing, and luggage scanning.
PerkinElmer will exhibit its range of photon detection and infrared sensors technologies at Sensor + Test 2009, Hall 12, Stand No 12-638, taking place May 26 – 28 in Nürnberg, Germany.
For more information on PerkinElmer's detection solutions, please visit http://www.perkinelmer.com/sensors
About PerkinElmer, Inc.
PerkinElmer, Inc. is a global leader focused on improving the health and safety of people and the environment. The Company reported revenue of approximately $2 billion in 2008, has around 8,500 employees serving customers in more than 150 countries, and is a component of the S&P 500 Index. Additional information is available through www.perkinelmer.com or 1-877-PKI-NYSE.