Highly breathable protection in contaminated environments
ELKTON, Md. — W. L. Gore & Associates' Protective Fabrics Division has expanded its line of certified products for emergency responders with the addition of the Ruggedized Class 3 suit made of GORE® CHEMPAK® selectively permeable fabric. Manufactured and distributed by Blauer® Manufacturing Company, Inc., the Ruggedized Class 3 suit is certified to NFPA1994, Class 3R and NFPA 1992 Standards (2018 Edition). The suit's ruggedized construction makes it ideal for extended CBRN responses that include tactical entry or search & rescue missions for several reasons.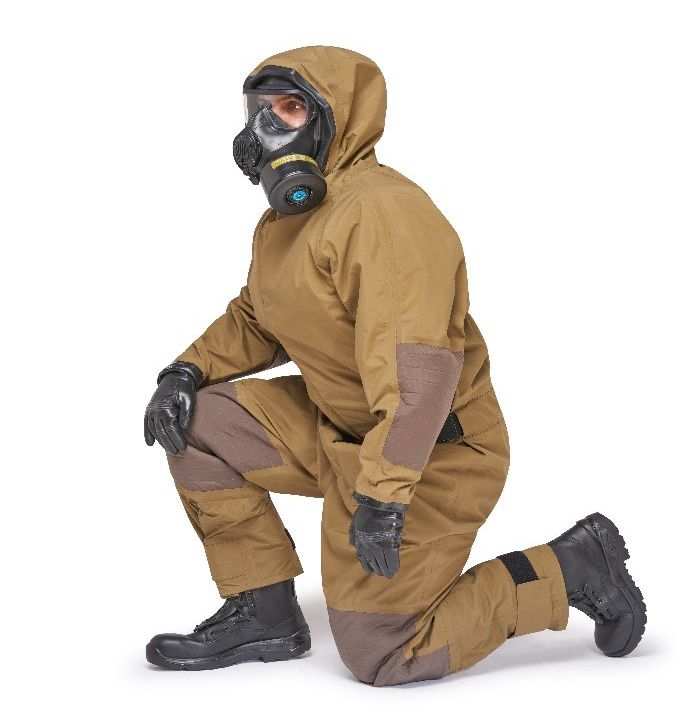 First, the GORE® CHEMPAK® selective permeable fabric is engineered to deliver extremely durable protection against potential exposure to liquid and vapor chemicals, biological, and radiological particulates, blood and body fluids, and emerging pharmaceuticals such as fentanyl — even after exposure to field contaminants such as seawater, sweat, and hydraulic fluid.
Second, the form-fitting garment, with reinforced padding at critical stress points for a greater level of cut and puncture resistance, is designed to enable the responder to move more easily and effectively throughout hazardous surroundings, confined spaces, and rubble piles.
Third, the highly breathable GORE® CHEMPAK® selectively permeable fabric enables the responder to stay actively involved in the mission significantly longer than an impermeable suit does. While maintaining a minimum of four hours of permeation protection, Gore's barrier enables sweat vapor to escape through the suit, which helps reduce heat stress.
And finally, the NFPA certifications and AEL/SEL qualifications of the Ruggedized Class 3 suit make it eligible for grant funding.
According to Jason Horowitz, Gore's North American Chem-Bio product manager, their team works closely with end users to identify their needs when developing a new product. CBRN responders had described the challenges of needing protection in harsh surroundings combined with the capability of operating in temperature and humidity extremes. He explained, "The new garment needed to be durable enough to withstand rigorous use associated with tactical entry or search and rescue operations, providing a greater level of cut and puncture resistance than the current Class 3 ensembles. It also needed to provide increased visibility, range of motion, and dexterity, while optimizing the integration of helmets and ballistic vests. We're really excited about offering this new level of durability in a certified Class 3R garment."
For more information, visit GoreChempak.com.
About Gore
W. L. Gore & Associates is a global materials science company dedicated to transforming industries and improving lives. Founded in 1958, Gore has built a reputation for solving complex technical challenges in the most demanding environments — from revolutionizing the outerwear industry with GORE-TEX fabric to creating medical devices that improve and save lives to enabling new levels of performance in the aerospace, pharmaceutical and mobile electronics markets, among other industries. The company is also known for its strong, team oriented culture and continued recognition from the Great Place to Work® Institute. Headquartered in Newark, Del., Gore employs approximately 9,500 Associates and generates annual revenues that exceed $3 billion. www.gore.com