Apps every firefighter should have on their phone
Did we miss your favorite app in our roundup? Let us know in the comment section below
---
This article, originally published in 2015, has been updated with new apps. We'll continue to add more as we learn of new fire-focused apps. 
From using your cell phone as a live stream of active fire scenes, to mapping wildfires in your pocket, mobile apps are changing the way firefighters operate in the field.
The smartphone technology, much of which is free, means critical information is at your fingertips — if you know where to look.
We've rounded up some apps specifically for firefighters to help you stay in the know on the latest technology out there.
2020 Update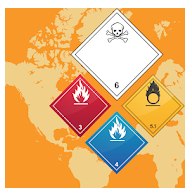 PHMSA (U.S. Department of Transportation Pipeline and Hazardous Materials Safety Administration)'s 2020 Emergency Response Guidebook provides first responders with a go-to resource to help deal with hazmat accidents during the critical first 30 minutes. The ERG contains an indexed list of dangerous goods and the associated ID number, the general hazards they pose and recommended safety precautions. 

The 2020 version of the ERG includes general revisions, reorganized general information pages, and the addition of protective distance mapping. Updated every four years, the ERG is available free to public safety agencies in all states and territories through designated state coordinators' offices. PHMSA has partnered with the National Library of Medicine to provide this free application as well as a version of the ERG in its Wireless Information System for Emergency Responders (WISER) application.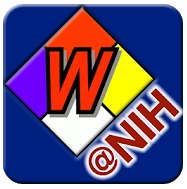 The WISER (Wireless Information System for Emergency Responders) app is designed to assist first responders in hazmat incidents. First responders in general, and hazmat units in particular, must make many decisions quickly in handling hazmat incidents. They need accurate information about the hazardous substances, the emergency resources available, and the surrounding environmental conditions to save lives and minimize the impact on the environment and physical property. The WISER app extracts content from TOXNET's Hazardous Substances Data Bank (HSDB), an authoritative, peer-reviewed information resource maintained by the National Library of Medicine, and places that information into the hands of those who need it most.
Original Apps (2015)
Tap into the largest collection of live police, firefighters, aircraft, railroad, marine, emergency, and ham radios. Be the first to know about important news, events, or any major crime waves happening in your town. Learn more

 
 

Bryx Inc. recently released its Bryx911 app, providing firefighters with real-time intelligence aimed to aid in incident response. Real-time 911 alerts are accompanied with information about location and scene intensity as well as navigation tools en route to the incident.

Bryx 911 provides multiple ways for firefighters to connect with other responders and their respective stations. It allows users to report response status, see when and where other responders have arrived and listen to a department audio stream. Read more

 

From damage reports and service requests to places of historical interest, create and edit the data that matters most to your organization.

The Oklahoma Forestry Services has become the first state agency in the nation to utilize the app during initial attacks on wildfires. Utilizing the app, it's estimated that firefighters can stay an hour more ahead of a fire than without the technology. The software works wirelessly on Androids, iPhones and other smart phone devices. Read more

 

A new Drugs.com app allows users to lookup drug information, identify pills and keep track of personal medication records on a mobile device. The free Medication Guide app includes an online database of drugs with the ability to search, personalize information, and check how different drugs taken at the same time will interact.

The database also comes with a phonetic search, the ability to ask questions about specific medications, and a pill identifier feature that identifies medications based on imprint, shape or color. Users can set up their personal medical information, and access the interactions, side effects, dosage, consumer information, and FDA alerts. Read more

 

Esri recently released a GIS app that responders can use to share maps through emails, text messages, and platform-specific methods. The Explorer for ArcGIS app lets responders search for information about their assets, determine where their assets are in relation to their current location, and share the information with others.

The interface also includes a sketching tool that lets users redline directly on their maps. They can then share the information with other users, who are able to make edits, the company said. Read more

 

Here at FireRescue1, we created our own iPhone app that provides officers a free resource for breaking firefighter news, tactical tips, photo reports and the entire archive of expert FR1 columnist articles.

The app is designed for officers who are increasingly reliant on their mobile devices for accessing news and other resources while serving in the field. The latest update includes a more user-friendly design in addition to new features such as article commenting and social sharing. Furthermore, training video content is now optimized for the mobile environment to allow for convenient training on the go.

The app is available on Apple iPhone or iPod touch devices. Read more

 

The Firefighter Pocketbook is a comprehensive training tool for firefighters. If you are a student going through class, you will benefit from this app. Simultaneously, so will a seasoned veteran that is trying to stay current on recent developments.

The material has been prepared and verified with 2011 NFPA and IFSTA text books. Over 550 practice exam questions and 700 flashcards available. Learn more 

 

This fire application calculates both estimated needed fire flow required to extinguish a structure fire as well as calculate pump discharge pressures for various hand-lines and master streams in both standard and metric terms.

The app is designed by drivers/operators to be used during emergency response or pre-planning to apply calculations to help control the fire ground incident when it occurs. Learn more

 

The app calculates friction loss based on the coefficient for hoses of diameter 3/4" to 6", hose length, gallons per minute, and number of appliances. An estimated PSI of 5.0 per appliance is used in calculations. Learn more

 

MediSafe unveiled a new mobile health app that works with Google's recently announced Android Wear smartwatches to send reminders to take medications.

The MediSafe platform includes branded versions for hospitals and is able to connect with electronic medical and health records systems to remind patients when it's time to take scheduled doses. The data is recorded in the MediSafe app on a smartphone or tablet, and the information can be shared securely by exporting and emailing. Read more

 
 

PulsePoint Foundation and Physio-Control recently launched PulsePoint AED, a mobile app designed to build a growing registry of AEDs that can be used during cardiac emergencies. It's designed to complement PulsePoint Respond a mobile app that connects members of the public — aimed toward those who are CPR-trained with cardiac arrest victims so bystanders can locate the person having a medical emergency, as well as a nearby AED.

Once the location of an AED is entered into the PulsePoint AED app, it immediately becomes visible in the PulsePoint Respond app. All the information also is provided to the local emergency communication centers and displayed on dispatcher consoles during calls, so they can use the information to direct callers to the device. CPR provided immediately after sudden cardiac arrest can double or triple a person's chance of survival, and providing a therapeutic shock from an AED further increases that rate. Read more

 

Geared toward professional search and rescue, police, fire and military training, Search and Rescue Knots provides an at-your-finger-tips reference for tying 27 of the most popular and useful knots used in emergency situations.

The precisely designed and detailed graphics emphasize key steps and clearly show critical overlapping elements, arrows and other guides to help you understand complex knots. Learn more 

 

ShiftLife provides a clear and easy display of upcoming shifts, training days, holiday, on-call days and other important events. As well as allowing you to plan your future work and play, ShiftLife also allows you to easily maintain a record of your completed shifts, overtime hours, working locations, hourly pay, total pay, sick days and other details. Learn more