Gore reinvents firefighter turnout gear linings
The new multi-layer lining provides more moisture protection from both external and internal sources
---
Gone is the quilted inner moisture barrier lining from turnout gear. Gore rolled out its completely redesigned multi-layer barrier lining called Parallon.
The lining has been more than a year in the making and will be commercially available by late summer or early fall. Two turnout gear manufacturers, Globe and Lion Apparel, have already completed the NFPA-approval process for using the Parallon linings in their bunker gear.
Gore representatives wouldn't say how much the new lining would increase the cost of turnout gear, except that it will be a premium-priced option.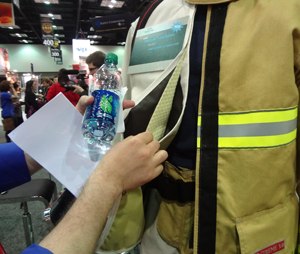 Parallon has the same weight and dexterity of current lining materials, but its multiple layers wicks sweat away from the inside and keeps moisture from outside away from the body. This, Gore says, will reduce heat buildup around the firefighter, lessening the risk of heat-related illnesses.
Gore representatives say Parallon is being field tested at various fire departments and the early results are positive. The liners will be available internationally, although in a slightly different configuration to meet Europe's EN standards.