Hero Systems announces first purchase of HERODrag System
The Chicago Police Department is the first owner of The HERODrag System, a victim immobilizing rescue system designed for quick, easy deployment and stabilization
---
By News Staff
CHICAGO —  Hero Systems, Inc. made the first sale of their new product, the HERODrag System, a victim immobilizing rescue system designed for quick, easy deployment and stabilization, to the Chicago Police Department.
Created by a veteran battalion chief of the Chicago Fire Department, the HERODrag System rescue device is compact, ultra-lightweight, foldable and consists of light, rigid plates allowing for "hands-free" transport by first responders into hostile environments with a carrying case or in firefighter turnout gear pockets.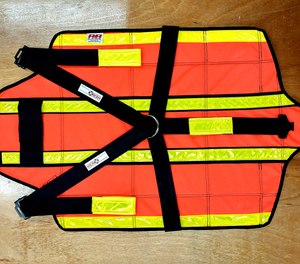 Once opened, the HERODrag System includes five tie-down locations that can be secured with one buckle and three adjustments. Deployment of the rescue device and stabilization process can be completed in less than 30 seconds using the HERODrag System.
Field tested by police, the rescue device was determined to be a functional tool to pull injured officers away from dangerous scenarios when fire and EMS personnel are unable to reach them.
"The HERODrag is the perfect complement to our mass casualty response," said Lt. Robert Stasch, commanding officer of the CPD's Special Functions Detail Section. "The stretcher works as designed, allowing a single officer, if needed, to securely move an injured person over a variety of terrain features, including stairs and escalators in such a way that the injured person is immobilized from further injury. This a well-designed rescue stretcher and is an integral tool of the CPD's Detail Section."
Chicago Police Department Special Functions "Detail Section's" primary responsibility is Homeland Security and crowd management at all major city special events.
Visit Hero R & B Fabrications April 8-13 in booth #3842 at FDIC 2019 for more information about the HERODrag System.

Request product info from top Rescue Equipment companies
Thank You!