Pin struts for safety
---
By Mark van der Feyst
Rescue struts are a great tool for vehicle crashes, structural collapses or other stabilization needs. Struts have two safety pins to secure the desired height or vertical positioning.
The safety pins are rated to withstand certain amount of weight based upon whether one or both pins are used.
The pins' safety catch can come loose during rescue work if brushed by something, like the tool body.
When using two pins to secure the strut, insert them from opposite sides.
This will ensure that the system will not fail should one of the pins somehow find its way out of the strut.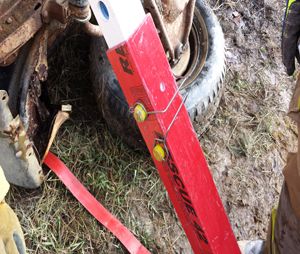 Request product info from top Fire Stabilization and Lifting Equipment companies
Thank You!