Neb. firefighter-paramedic dies unexpectedly
Omaha Fire Department firefighters were called to fellow Firefighter-Paramedic Jeremy Knott's home, but were unable to resuscitate him
---
By News Staff 
OMAHA, Neb. — An Omaha Fire Department firefighter-paramedic died of unknown causes after emergency personnel attempted to revive him.
According to the Omaha World Herald, OFD firefighters were called to fellow Firefighter-Paramedic Jeremy Knott's home, but were unable to resuscitate him. He was transported to the Creighton University Medical Center-Bergan Mercy where he was pronounced dead.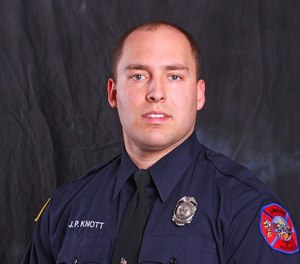 The cause of death is currently unknown.
"We know that the crews of Truck 53 and (Medic)52B were dispatched to his home and as expected performed everything in their power to resuscitate him," a union representative said. "Please keep our Brother's family and friends in your thoughts and prayers during this very difficult time."
Knott began working for the OFD as an apparatus engineer in 2007. In 2012, he became a paramedic and was promoted to his current position in 2013.
In a Facebook statement, the OFD offered condolences to his wife and family.