Suspect found guilty in shooting death of Calif. firefighter
Stockton Fire Captain Vidal "Max" Fortuna had been responding to a dumpster fire last year
---
By Leila Merrill
FireRescue1
STOCKTON, Calif. — Robert Somerville, 68, was found guilty Tuesday in the murder of Stockton Fire Capt. Vidal "Max" Fortuna, 47, KCRA reported.
Fortuna was shot while responding to a dumpster fire outside of Somerville's business on Jan. 31, 2022.
Somerville was the only suspect in the shooting death. He shook his head as the verdict was read, according to KCRA 3's Josie Heart.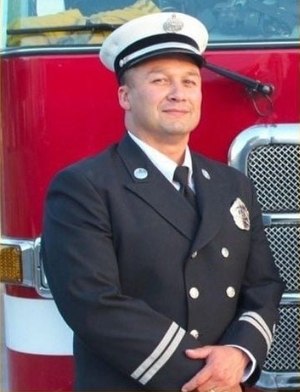 Somerville was found guilty of second-degree murder and of discharging a firearm. He was ordered to never own a firearm again and was given 24 hours to sell all his firearms or turn them over to law enforcement.
Somerville's son, Tre Somerville, said last year that his father had been the victim of multiple burglaries and that he thought the shooting was a misunderstanding.
Sentencing is scheduled for April 10.