Texas firefighter dies from injuries after being struck by colleague's POV
Steven Henderson and another firefighter were inspecting their fire truck on the side of the road when another firefighter struck them with his POV
---
By FireRescue1 Staff
EL CAMPO, Texas — A firefighter who was struck by a colleague's personal vehicle died from his injuries Saturday.
ABC13.com reported that Louise Volunteer Fire Department firefighter Steven Henderson, 60, and another firefighter were struck by a driver Oct. 7 while inspecting their fire truck on the side of a road. The driver, a member of the same department, struck them in his personal pick-up truck.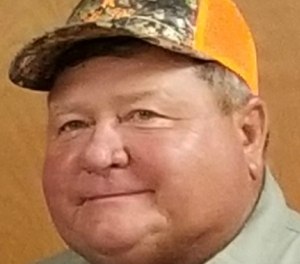 Chief Tommy Johnston said the three firefighters responded to the same call minutes before the incident.
The firefighter, according to the report, did not see the fire truck parked in the roadway or the firefighters standing by it. Troopers said emergency lights on the rig were not on, but the headlights were.
After the incident, Henderson was life-flighted to a hospital with severe injuries. He underwent surgery and was listed in stable condition, but suddenly died on Oct. 12.
"I asked (Henderson) if there's anything he wanted to tell the department before I left and he said 'Yeah. Tell everybody I say 'Hi.' That was the last thing I spoke to him about," Chief Johnston said.
The other firefighter who was struck suffered non-life threatening injuries and was later released from the hospital. The firefighter who struck them was not injured, according to the report.
Investigators said the firefighter who struck them is not facing any charges, calling the incident an "unfortunate crash," according to the report.
Henderson leaves behind his wife, daughter, stepson, mother, three sisters, and several nieces and nephews.
The whole way to Houston this morning I was behind a lot of lights.. in my mind I thought dang that must be some type of diplomatic escort or something.. it def was!! Once the lanes opened up in Sugarland I realized it was Lousie Fire department, with El Campo, and police and sheriffs.. Whole motorcade all going to bring our fallen firefighter home 😢 Small town showed up in a BIG way, it was the sweetest thing!!! Prayers for the family, station, and our little towns 🖤

Posted by Amber Marie Compian on Tuesday, October 15, 2019