Vacationing firefighter saves 3 girls caught in current
Oswego Fire Department firefighter Sean O'Gorman was on the beach in Emerald Isle, when he saw two girls drifting on boogie boards
---
By Chris Libonati
Syracuse Media Group
EMERALD ISLE, N.C. — An Oswego firefighter saved three girls caught in a current off the coast of North Carolina while on vacation Thursday. 
Oswego Fire Department firefighter Sean O'Gorman was on the beach in Emerald Isle, when he saw two girls drifting on boogie boards. The two girls' older sister swam out to bring the teenagers to shore, but all three became stuck in a current.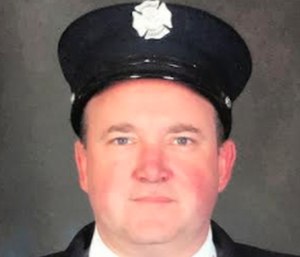 The girls' mother had called 911, O'Gorman said, and their father brought a surfboard out to try to reach his daughters. Before their father went out, O'Gorman told him to wave his hands if he had any trouble. 
"He started to go out in the water and turns and says, 'I haven't been on a surf board in 30 years. Do you want to go?'" O'Gorman said. 
O'Gorman swam out to the three girls. The oldest of the three, who had swam out to help the other two, swam back to shore on her own. The other two held on to O'Gorman's feet as he guided them back to the beach. 
He and another firefighter from the Oswego Fire Department had recently taken a four-day swift water rescue course in Aurelius, New York. O'Gorman said he had used some of the techniques in the course to save the girls.
Shortly after O'Gorman swam back to shore, the Emerald Isle Fire Department arrived with a pick-up truck with a jet ski. 
"The girls were calm, they were just stuck," O'Gorman said. "I'm pretty sure the Emerald Isle rescue team would have gotten them had I not."
Copyright 2018 Syracuse Media Group