2 Austin firefighters suspended after damaging equipment
The closing of a bay door on a fire engine and an aerial device making contact with a light pole were both deemed preventable by the department
---
By Mark D. Wilson
Austin American-Statesman July
Two Austin firefighters received four-hour suspensions after damaging department equipment during incidents in May and June.
The first happened on May 16 when fire specialist Chad Benestante closed a bay door on a fire engine while leaving a station to respond to a call, suspension paperwork said.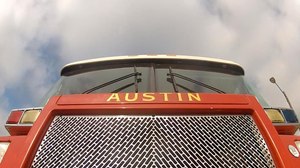 The second happened on June 10 when firefighter Dustin Mills was working with an aerial ladder. According to a disciplinary memo, the aerial device made contact with a light pole. Both incidents were deemed preventable by the department.
"Preventable accidents involving AFD vehicles have a variety of costs both internally and externally," the memo said. "Besides the very real dollars and cents that these accidents cost the taxpayers, there is a response cost as well. Our job is to help on what may very well be the worst day of someone's life. But we can't get there to do so if we're involved in a preventable collision."
___
(c)2018 Austin American-Statesman, Texas