Fla. FF held at gunpoint during wellness check
Authorities say firefighters were met with gunfire upon entering the home of a senior citizen they were called to check on
---
Grace Toohey
Orlando Sentinel
ORANGE COUNTY, Fla. — A senior citizen held at gunpoint an Orange County firefighter who'd entered her home to check on her well-being Thursday morning, before releasing him unharmed, according to Fire Rescue spokeswoman Carrie Proudfit.
Though shots were fired at first responders during the incident, no one was injured, Proudfit said, adding that the Orange County Sheriff's Office is not currently planning to pursue criminal charges.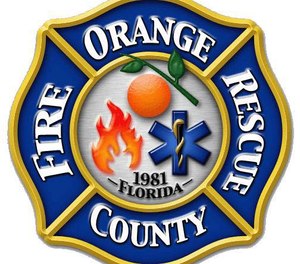 The Sentinel requested the OCSO report on the shooting as well as additional details from their investigation, but an agency spokesperson declined to comment and the report was not immediately provided.
Firefighters responded to the home off Observatory Drive in west Orange County about 10 a.m. Friday because the senior's daughter was concerned about her, after not having been able to get in touch with her for several days, Proudfit said. The daughter told firefighters her mother has a serious medical condition. The home was locked.
Proudfit said firefighters and the daughter attempted to enter the home through a window, announcing themselves as they entered, but then were met by gunfire from inside the home. The firefighters were able to get out, but the woman briefly held one firefighter at gunpoint before releasing him, Proudfit said.
———
©2020 The Orlando Sentinel (Orlando, Fla.)
McClatchy-Tribune News Service