Researchers seek fire department participation in firefighter safety culture survey
FIRST and FDSOA are looking for career and volunteer fire departments to participate in a FEMA-funded safety culture assessment
---
By Janelle Foskett
PHILADELPHIA — The Center for Firefighter Injury Research and Safety Trends (FIRST) at Drexel University, in partnership with the Fire Department Safety Officers Association (FDSOA), is encouraging fire departments to participate in a FEMA-funded survey related to firefighter safety culture.
According to FIRST, the assessment tool, the Fire Service Organizational Culture of Safety (FOCUS) survey, provides fire departments with objective data to reduce injuries.
The research team provides technical assistance for survey administration and data analysis to fire departments that are interested in measuring their safety culture. All participating departments receive customized reports of their safety culture scores, and where applicable, scores by individual stations within their department. As appropriate, fire departments will be able to benchmark their scores to departments in their FEMA region, and to similar departments throughout the country.
FOCUS has already assessed over 400 fire departments' safety culture, and FIRST is looking to serve up to 600 more on a first-come, first-served basis. After that, a waitlist will be generated, and additional fire departments will be served as resources allow.
Survey enrollment closes April 15, 2020.
For more information, contact Senior Project Manager Andrea Davis (aly25@drexel.edu, 267-359-6059) or Outreach & Communications Manager Lauren Shepler (ljs326@drexel.edu, 336-309-1411).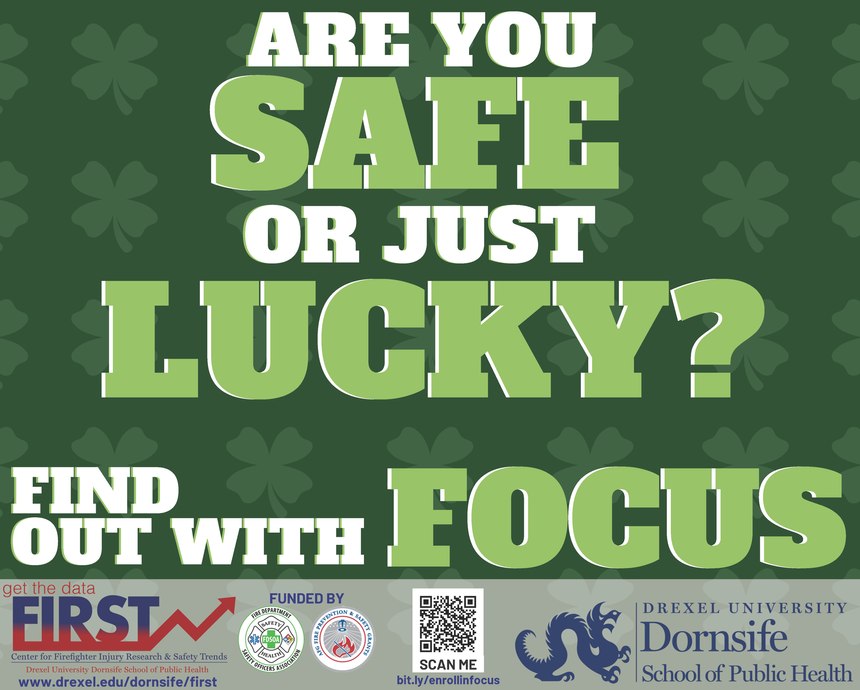 This article, originally published in November 2019, has been updated.