The contamination is coming from within the building
How to protect firefighters from in-station hazards, like asbestos, mold and vermin
---
Ft. Lauderdale, Florida, Assistant Chief Jo-Ann Lorber is currently undergoing a second round of chelation treatments for heavy metal contamination. This current course of treatment, which Lorber describes as "chemotherapy minus the fatigue and nausea," will last a year.
Chelation is a medical process that removes heavy metals by binding them with other substances that are administered via IV.
Lorber started the treatments following her 2013 diagnosis. She is certain that she was exposed to heavy metals on the job, particularly as a result of working in a contaminated fire station decades ago. That station has since been demolished.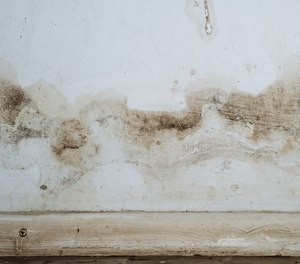 "I was the eighth or ninth person to experience this," Lorber said. "When I first got on the job, we were all at the same fire station."
Among the metals detected in Lorber's blood were mercury, cadmium, lead and aluminum.
Unsafe stations
Lorber is not alone in her concern about fire stations being the source of unsafe conditions for those who work there. Last year, a firefighter in Birmingham, Alabama, filed a lawsuit related to unsafe conditions in one of the city's fire stations. He claims that asbestos, mold and toxic fumes inside a fire station in Alabama's largest city have sickened him and other firefighters.           
A big part of the problem is the age of fire stations, some of which may be over 100 years old. The fire station in question in Birmingham was built in the 1950s, when the use of asbestos was common.
Inadequate maintenance of aging buildings can lead to serious health concerns for occupants. In 2017, a fire station at Ft. Bragg, North Carolina, was cited for hazards including mold, asbestos, roof leaks, a failed sewer system and vermin. The station, built in 1956, had been remodeled over the years, but mostly with in-house labor. Complaints about conditions were filed all the way to OSHA.           
When a significant amount of asbestos was detected in plaster at a Plymouth, Massachusetts, fire station in late 2019, the town permanently closed the station and ordered baseline testing for every firefighter who has worked in the building since 2000. Those firefighters will also undergo annual chest X-rays and additional medical testing.
Likewise, a station in Hampton, Virginia, was closed earlier this year when a renovation project revealed asbestos floor tile. The station is over 50 years old. Local officials expect the station to reopen following mitigation work.
In Dearborn, Michigan, firefighters had to sleep on the rigs when black mold was discovered in the station walls. They were temporarily moved to a local recreation center as drywall removal work continued. Mold spore levels came back more than four times higher than what is considered an acceptable rate. It is believed that the mold resulted from a sewage backup weeks earlier. A similar situation with mold was discovered in January in Meridian, Mississippi, probably secondary to a roof leak.
Many such hazards develop over a long period of time, so fire departments need to be vigilant about station maintenance, and recognize that issues may develop even after a station has been demolished, which was the case in Ft. Lauderdale.
Serious hazards may result from firefighting operations, not just the toxic environments that firefighters operate in, but also the chemicals they use to protect themselves. Elevated concentrations of per- and polyfluoroalkyl substances, or PFAS, have been found in firefighters' bloodstreams, linked both to firefighting foam and to some of the materials used to make turnout gear. [Read next: PFAS exposure and risks: Your questions answered.]
And then there are bedbugs and other vermin that firefighters may come in contact with during emergency calls and unknowingly bring back with them to the fire station. Fire departments from California to Maryland have had to temporarily relocate crews while bedbug mitigation takes place.
How to protect firefighters
What can fire departments do to reduce risk of hazards from within? It is not possible to make firefighting risk-free, but there are some actions every fire department can take to protect members as much as possible:
Install and maintain exhaust systems, and make sure all crews are using these systems, not just for departure but also for re-entry into the station.
Partner with other municipal or district agencies to get regular air and water quality assessments done in fire stations.
Enforce a clear policy regarding decontamination and storage of turnout gear. Provide all members with a second set of gear so that cleaning will not be delayed.
Promptly report any maintenance issues or unusual occurrences to department leadership. Call in professional contractors to resolve significant problems.
Plan for major capital expenditures to update or replace aging fire stations. Look for creative funding sources.
Take firefighters seriously when they report a suspected problem or medical concern.
Take the time to make it right
Firefighting is a dangerous job. Some of the risks are not obvious or easily mitigated when time is of the essence. But when it comes to hazards within the station, time can be spent to detect and eliminate those dangers.
Firefighters are only effective if they are healthy, safe and ready to respond. If the station environment is making them sick or endangering them in some way, that reality undermines their ability to do their jobs as well as the mission of the organization.
Editor's Note: Have you faced a similar situation? How did your department handle the problem? Share in the comments below.
[Read next: How to build a fire station (eBook)]