Would you rather fight a fire in the cold or the heat?
They both present special challenges; here are some of our readers' responses
---
Fighting fires in the summer and winter months present special challenges.
Images of exhausted firefighters tethered to an IV bag and those with their gear so frozen over they've practically become statues are all too familiar. Many of us have experienced both firsthand.
Many firefighters will tell you that they would rather battle a fire on a hot summer day over one during the dead of winter. Not accepting this as the final word on the matter, we took to Facebook to ask our fans which extreme they'd rather fight a fire in. Here are some of their responses.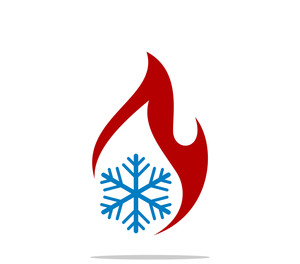 And, if you haven't already, add your thoughts in the comment section below.
1."This North Dakotan would rather fight a fire in the heat. Throwing water around at -20 just isn't fun. You can rehab from the heat … try escaping the cold." — John J Colvin
2."I worked jobs in Florida and Michigan and the heat is definitely easier than the cold. The ice changes everything, the air hurts, hands don't work, gear freezes, roofs are twice as dangerous, cracked nozzles prevent frozen lines and the whole scene is an ice rink." — Essen Davis
3."Doesn't matter. When that bell rings, I'm on the rig no matter the weather." — Raymond Lancaster
4."Can I pick spring?" — Mickey Clapp
5."Work hard enough in the cold and you become warm. If you work hard enough in the heat, you become dead." — Pat McGinnis
6."Cold! You can get heat exhaustion or heat stroke in the heat." — Jeffrey Flaker
7."I can dress for the cold, but on a hot day there is little relief." — Charles Ricchio
8."Cold. You rehab faster with a harder time overheating from working so hard. Yes, water freezes. But it's not like it's going back into the mains for re-application." — Gor Dandersen
This article, originally published on Feb. 18, 2015, has been updated