Issues at Conn. training academy eyed by task force
The task force discussed issues related to providing live fire training at the training academy
---
The Hartford Courant
HARTFORD, Conn. — As with most of its meetings since January, the task force looking into disciplinary issues at the city fire department and the October death of a firefighter in the line of duty focused again Thursday on training and staffing.
The task force, appointed by Mayor Pedro Segarra and consisting of four retired city fire chiefs and the current police chief, discussed issues related to providing live fire training at the training academy.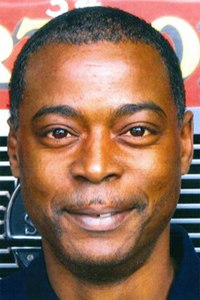 The academy is adjacent to the police department's shooting range, and training has been severely restricted for years as the result of an OSHA mandate that whenever the range is open, no outside training is allowed.
Deputy Police Chief Dustin Rendock, who attended the meeting Thursday in place of Police Chief James Rovella, said that each of the 416 officers in the department is required to fire 120 rounds every three months.
"There is a large use of this facility," he said.
Further hampering fire training efforts is the condition of the department's smoke house, which some training officials have said is no longer usable or in compliance with city building codes.
Retired Fire Chief John Stewart said Thursday that Rovella has committed to trying to work with the department to make more training time available for firefighters.
Stewart said he had spoken with Hartford Fire Chief Carlos Huertas earlier in the day and been assured that steps were being taken to address issues related to the smoke house.
"Live fire training is the most important thing for firefighters," said retired Fire Chief Nelson Carter. "We have to make sure the facility is up to standards."
Stewart also repeated his desire to see the department quickly fill an open assistant chief's position and add a new assistant chief's position to give Huertas support and help address discipline and safety issues.
The panel has invited Deputy Chief of Training Daniel Nolan and Huertas to its next meeting to discuss safety.
The April 16 meeting is scheduled to be the last one for the task force. Stewart said he expected the panel to provide the city with a list of recommendations within 30 days of its last meeting.
Segarra formed the task force in December after a series of incidents of firefighters, both on- and off-duty, abusing alcohol and getting arrested. The mayor also charged the panel with looking into the department's response to an October house fire in which Firefighter Kevin Bell was killed.
Copyright 2015 The Hartford Courant
All Rights Reserved