Q&A: Launching Hannover Fairs' INTERSCHUTZ USA
Hannover Fairs USA CEO Larry Turner discusses the complexities involved with launching a new firefighter trade show
---
INTERSCHUTZ, the world-renowned fire trade show held every five years in Hannover, Germany, will now have a U.S-equivalent: INTERSCHUTZ USA will be held in Philadelphia from Oct. 13-17, 2020, at the Philadelphia Convention Center. 
An annual event, INTERSCHUTZ USA will target U.S.-based firefighting professionals and plans to offer social and family events in coordination with the Philadelphia Fire Department. 
Hannover Fairs USA President and CEO Larry Turner shared with FireRescue1 the motivation behind launching a U.S.-based show, and what INTERSHUTZ USA will offer U.S. fire professionals.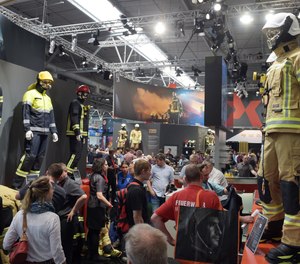 FireRescue1: Has Hannover Fairs been interested in launching a U.S. show for many years, and if so, what was the impetus to finally make the move?
Larry Turner, Hannover Fairs USA CEO: The market told us the time was right. We have been actively pursuing acquisition opportunities for over five years and when an acquisition didn't materialize, we shared our plans with the market and the response was very positive. We had manufacturers asking for an INTERSCHUTZ type show in the U.S.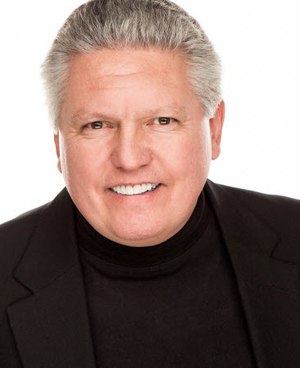 How will this show differ from some of the other U.S. fire service shows, like FDIC and Firehouse Expo?
While the fundamentals of firefighting haven't changed, the diversity of tactics, strategy and safety do. INTERSCHUTZ USA will provide more content from partner countries like Germany, Australia, China and others. However, that diversity will not be limited to geography. Domestically you will see instructors that reflect today's fire service from a race, age and gender perspective. Our strategy is a five-year plan that will ultimately bring the applicable components of INTERSCHUTZ to the U.S. fire-service.
The press release said this show is not meant to "modernize a current event" but rather "build an event for current and future firefighting leadership." Can you share more about that approach?
After our discussions related to launching INTERSCHUTZ in the US and the excitement both potential exhibitors and attendees had for 'what could be,' we realized that building this event rather than acquiring an existing event and 'modernizing' it was the preferable path. Good and bad, there are clear perceptions of existing events and acquiring one of those brands and changing those perceptions would be necessary before any plans moving forward. Starting with a blank canvas is exciting!
What are you hearing from firefighters in the industry about the launch of the new show?
What we had hoped! Most know of INTERSCHUTZ in Hannover and its size and scope; however, most have never had the opportunity to attend. They are very excited about the prospect of bringing an INTERSCHUTZ experience to the U.S. fire service.
What will be the frequency for INTERSCHUTZ USA ?
The INTERSCHUTZ USA event will be an annual event. 
How will the show balance the traditions of the U.S. fire service with what some see as an often more progressive international fire service?
The key there is balance. We are not attempting to turn the market upside down, but we are looking to offer different ways, from different people and different cultures of doing the same thing. We want to foster deep discussion – and debate – in providing perspectives that some will not have been exposed to before. Ultimately, we all want to do the same thing – serve and protect our communities and do that as safely and effectively as possible. Knowing that we all want the same thing, our goal is to provide access to potential new ways of accomplishing that.
Related to a merging of the markets, what is your ultimate goal for bringing INTERSCHUTZ to the United States?
Bringing value to the fire service. We've been clear with manufacturers and the fire service in what we want to build, and they are excited. This only works if the perspectives we provide bring value that the fire service isn't getting anywhere else. Ultimately, while we will continue to help more and more manufacturers and fire service members to attend INTERSCHUTZ in Germany every five years, we will now be able to provide that global perspective on firefighting to the many members of the U.S. fire service that may not have the opportunity to in Germany.
Can you share more about the decision to hold the event in Philadelphia?
We conducted a national search when considering where to hold INTERSCHUTZ USA, considering other national and regional events, state events and overlaid our current and potential reach to attendees. Once we decided to look at the northeast, we further considered venues, logistics and hotels as well as the history and attractiveness. Philadelphia is uniquely situated with easy access by train from Boston and Washington D.C., as well as within driving distance for a very large audience.
Then, the most important piece was the support of the fire department that would host the event. Commissioner Thiel and his staff understand and appreciate what INTERSCHUTZ is and bought in completely to our vision of launching INTERSCHUTZ USA, as did Local 22 President Mike Bresnan. This couldn't be successful without their support for this.
How will the show work with the local Philadelphia Fire Department and its fire commissioner, Adam Thiel?
Very closely. We asked Commissioner Thiel if he was willing to host an INTERSCHUTZ USA before doing any other groundwork in Philadelphia. Once he was on board, he brought in Local 22 President Mike Bresnan and 1st Vice President Chuck McQuilkin. It was imperative to us that the Philadelphia Fire Department, the city of Philadelphia, as well as the surrounding departments were all supportive of INTERSCHUTZ USA in order to move forward.
About Larry Turner
Larry Turner is president and CEO of Hannover Fairs USA, Inc. (HFUSA), the U.S. subsidiary of Hannover, Germany's Deutsche Messe – one of the world's largest and most active organizers of industrial technology and capital goods trade shows. Chicago-based HFUSA helps U.S. companies expand domestically and internationally through exhibit and sponsorship opportunities at Deutsche Messe's worldwide portfolio of events. Turner and his team create highly qualified new business leads, help U.S. companies enter new markets and aid them in forming lasting business partnerships. Turner is responsible for HFUSA's rapidly growing North American trade show portfolio, including industrial technology, renewable energy, commercial vehicle, fire-service and floor covering innovations focused events.