19 FDs across Wis. to cover Madison stations during fallen FF service
Firefighters from 19 departments across Wisconsin will staff Madison fire stations and ambulances on Sunday so Madison firefighters can attend a memorial service for firefighter Todd Mahoney
---
Bill Novak
The Wisconsin State Journal
MADISON, Wis. — Firefighters from 19 departments across Wisconsin will staff Madison fire stations and ambulances on Sunday so Madison firefighters can attend a memorial service for firefighter Todd Mahoney, who died Sunday while swimming in Lake Monona as he competed in the Ironman 70.3-mile triathlon.
The memorial service for Mahoney will take place at 6 p.m. at Door Creek Church, 6602 Dominion Drive.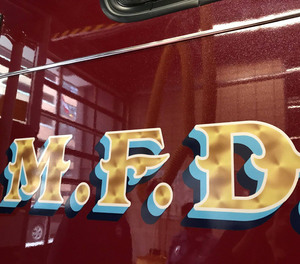 Fire departments covering the Madison engine and ladder companies are Appleton, Brookfield, Fond du Lac, Racine, Kenosha, Fitchburg, La Crosse, Green Bay, Milwaukee, Janesville, Wausau, South Milwaukee, North Shore, Oshkosh and Greenfield.
EMS units covering the Madison Fire Department ambulances will come from Sun Prairie, Middleton, Fitch-Rona and Monona.
"As a thank you from the Appleton Fire Department, Fire Station No. 1 Engine Company will be staffed by Appleton firefighters," said Madison Fire Department spokeswoman Cynthia Schuster. "Fire Station No. 1 is where Apparatus Engineer Mahoney most recently served."
Madison firefighters helped cover Appleton fire stations in May so Appleton's firefighters could attend the funeral of Mitchell Lundgaard, who was shot and killed while responding to a call.
———
©2019 The Wisconsin State Journal (Madison, Wis.)
McClatchy-Tribune News Service