Report calls for expanded PFAS testing for firefighters, others with elevated exposure
The National Academies of Sciences, Engineering, and Medicine report offers guidance for clinical testing and treatment
---
By FireRescue1 staff
WASHINGTON — Testing for exposure to perfluoroalkyl and polyfluoroalkyl substances (PFAS) should be offered to patients who are likely to have a history of elevated exposure, including firefighters exposed to PFAS through their work, according to a new report from the National Academies of Sciences, Engineering, and Medicine.
The report – intended to inform CDC clinical guidance – finds evidence of association between PFAS exposure and increased risk of decreased antibody response, dyslipidemia (abnormally high cholesterol), decreased infant and fetal growth, and increased risk of kidney cancer. The report further states that if testing reveals PFAS levels associated with an increased risk of adverse effects, patients should receive regular screenings and monitoring for these and other health impacts.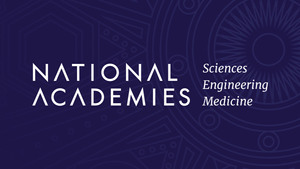 Used in a broad range of consumer products as well as firefighting foams, PFAS are a group of thousands of manufactured chemicals with properties that can make products oil- and water-repellent, reduce their friction, and make them resistant to temperature change. All PFAS have a carbon-fluorine bond that does not break down naturally. While some PFAS can transform over time, the byproducts of that transformation also contain PFAS, which is why they are sometimes called "forever chemicals."
[Read next: 'Forever chemicals': What firefighters need to know about AFFF and PFAS]
In its recommended updates to CDC's clinical guidance, the report says clinicians should offer PFAS blood testing to patients who are likely to have a history of elevated exposure. This includes patients with occupational exposure, like firefighters.
The report recommends CDC, Agency for Toxic Substances and Disease Registry (ATSDR), and public health departments support clinicians by creating educational materials on PFAS exposure, potential health effects, the limitations of testing, and the pros and cons of testing. Further, laboratories conducting PFAS testing should report the results to state public health authorities to improve PFAS exposure surveillance.
The study – undertaken by the Committee on Guidance on PFAS Testing and Health Outcomes – was sponsored by the U.S. Department of Health and Human Services.
The National Academies of Sciences, Engineering, and Medicine are private, nonprofit institutions that provide independent, objective analysis and advice to the nation to solve complex problems and inform public policy decisions related to science, technology and medicine.
Additional news and resources