Fire chief: Volunteer dept. showed up to blaze with no water
Fire Chief Gary Brunoli proposed funding be cut for a volunteer department instead of laying off a paid firefighter
---
By FireRescue1 Staff
TORRINGTON, Conn. — A fire chief highlighted a volunteer fire department's lack of training and said they recently responded to a blaze with no water.
Torrington Fire Chief Gary Brunoli has proposed that funding for the Torringford Volunteer Fire Department be cut instead of laying off one paid firefighter because he cannot trust the improperly trained volunteers, according to FOX61.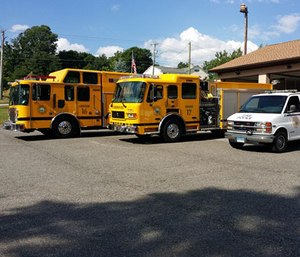 "We had an open burning call in the volunteer district and they brought their small vehicle that should have had water in it,"Brunoli told NBC Connecticut. "We asked them to pull their hose off and we would use their truck and when they couldn't get water off they realized there was no water in it."
TVFD commissioner Gary DelMonte said the lack of training is the city's fault. He also acknowledged  that the department responded to a scene with an empty tanker truck, but said the incident was blown out of proportion.  
"It hurts," DelMonte said. "We've been around for so long."
According to DelMonte, the crew had taken a smaller truck to assist city firefighters because they had responded to the same location for a resident burning wood pallets several times, and that the crew had been advised not to keep water in the truck during the winter.
"Downtown firefighters, a couple of them, recommended no water in it for the winter so it wouldn't freeze," DelMonte said. "If it was a house fire, we would have our large Truck 17 which always has water."
Chief Brunoli said that while the fire did pose a threat, he still needs to be sure that the "people of the city have fire protection."